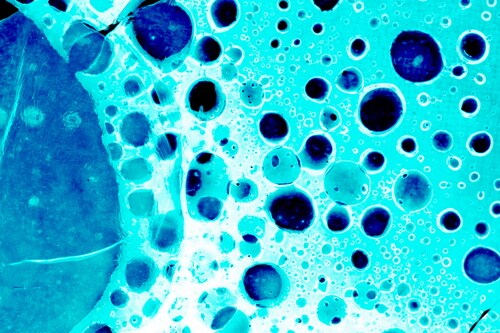 The publication of two papers from the Linding lab in the University of Copenhagen's (UCPH) Biotech Resource and Innovation Centre (BRIC) heralds the first release of data resulting from collaboration with Thermo Scientific.1,2 Using Orbitrap mass spectrometry in conjunction with next generation sequencing (NGS), Creixell et al. demonstrate how genetic mutations drive cancer progression.
The papers focus on the kinome and the phosphoproteome; mutations associated with cancer genes often encode these proteins and affect kinase enzymes. Since this group of proteins is also a major target for chemotherapy, unraveling the mechanisms involved by characterizing how the phosphorylation-based signaling network contributes to oncogenesis could benefit drug discovery and personalized treatment.
Working with ovarian cancer cell lines, the researchers used stable isotope labeling by amino acids in culture (SILAC) followed by TiO2 phosphopeptide enrichment to prepare samples for mass spectrometric (MS) phosphoproteomic analysis.1 They examined the samples using an EasyLC 1000 ultra-high performance liquid chromatography (UHPLC) system coupled with an Orbitrap Q Exactive mass spectrometer (both Thermo Scientific) to quantitate the phosphoproteomes. From these data, in conjunction with genomic analysis, the scientists identified network-attacking mutations (NAMs) active during oncogenesis, with specific focus on the kinome.
In the second paper, Creixell and co-workers investigated the breakdowns in protein kinase pathways that drive cancer, characterizing the residues, described as determinants of specificity (DoS) that affect cellular signaling networks.2 In both this and the first paper, the researchers developed bioinformatics approaches to analyze the available data.
For identifying and classifying NAMs, the team developed ReKINect, a computational platform that interrogates quantitative proteomic and allied genomic exome data to pinpoint and predict functional mutations. Using this program, Creixell et al. could characterize and examine the impact of these NAMs on signaling networks, showing both upstream and downstream rewiring events in addition to activation/inactivation of specific kinases.
In conjunction with the work on NAMs, the team also developed a computational framework, KINspect, that pinpoints and characterizes the individual residues within a kinase domain that are responsible for binding specificity. The algorithm calculates query kinase domain specificity with information from previously learned kinase domain alignment to generate scoring that predicts DoS residues.
From these data and the development of novel software tools, the team has been able to examine the widespread disruption caused by single mutations. They believe that studies like these, integrating a proteomics approach with genomic investigation, will equip researchers and clinicians with vital knowledge about cancer cell behavior that is relevant to treating individual patients.
References
1. Creixell, P., et al. (2015) "Kinome-wide decoding of network-attacking mutations rewiring cancer signaling," Cell 163(1), doi: http://dx.doi.org/10.1016/j.cell.2015.08.056.
Experimental procedures and supplementary materials here.

2. Creixell, P., et al., (2015) "Unmasking determinants of specificity in the human kinome," Cell 163(1), doi: http://dx.doi.org/10.1016/j.cell.2015.08.057.
Experimental procedures and supplementary materials here.
Further reading