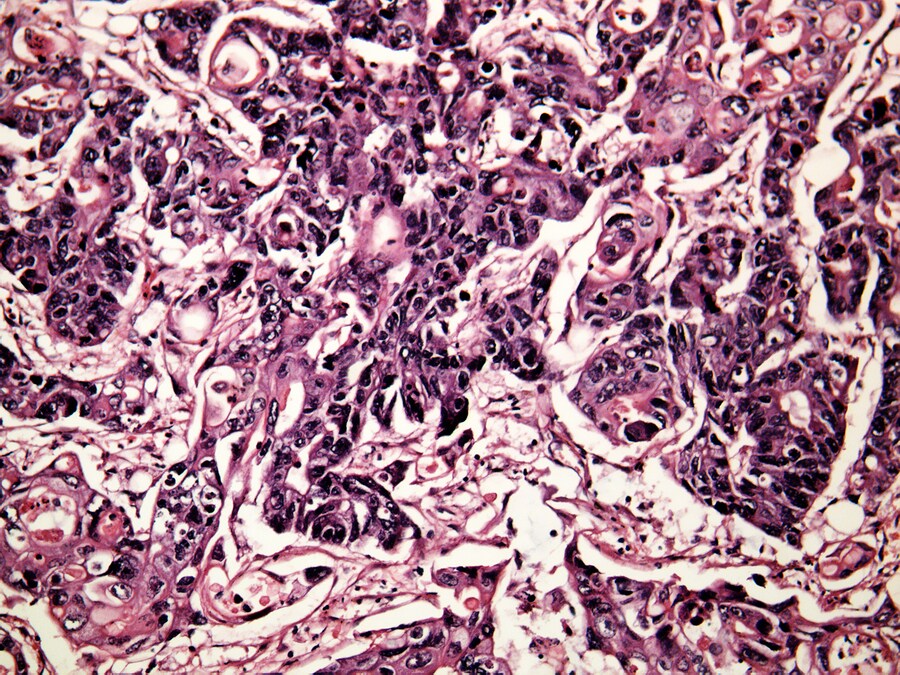 Proteomics methods are ideally suited for investigating post-translational modifications (PTMs) and especially for discovering novel cancer biomarkers. Huang et at. recently described a comparative analysis looking at differential expression of N-glycoproteins and their glycosylation sites in serum from confirmed hepatocellular carcinoma (HCC) patients.1
HCC is a major cause of cancer deaths worldwide, with five-year survival rates of less than 5%. This is mostly due to the lack of a reliable early diagnostic marker for the disease that would identify individuals for timely and effective clinical treatment. Although serum markers do exist, they lack sensitivity and specificity. For example, alpha-fetoprotein, commonly used as a tumor marker to monitor progression from hepatic cirrhosis to HCC, can be unreliable for accurately detecting a significant number of HCC cases.
Glycosylation is a common PTM and plays a role in various cell activities such as cell–cell or receptor–ligand interactions and apoptosis. Glycosylation can be O-linked, where the glycan attaches to a serine or threonine residue, or more commonly, N-linked to asparagine or arginine. Glycosylation is often abnormal in cancer, and many biomarkers in current use are themselves glycoproteins. Differential expression of glycoproteins or changes in the glycosylation site involved thus show potential for investigation as disease biomarkers.
Huang and co-workers examined serum from 19 confirmed HCC patients and compared the serum with that of matched healthy controls. First, they prepared the samples by depleting abundant serum proteins and then selectively enriching the glycoproteins. Following overnight in-solution digestion, the peptides were analyzed by nano liquid chromatography–tandem mass spectrometry (LC-MS/MS) using an LTQ Orbitrap mass spectrometer (Thermo Scientific).
Using MaxQuant 1.3.0.5, the researchers checked resulting protein sequences against the International Protein Index's human protein databases. N-glycosylation sequences were submitted to the NetNGlyc 1.0 server for confirmation. Differential expression was established by label-free quantitation.
LC-MS/MS data showed that, compared with normal patient sera, the HCC samples differentially expressed 152 glycosylation sites and 54 glycoproteins. Eighty-eight of the glycosylation sites were identified as N-glycosylation sequons.
Pairwise comparison of the data showed that isoforms of eight glycoproteins were significantly altered in HCC samples (Pearson's r ≥ 0.8) compared to normal sera. Proteins reduced in HCC samples included clusterin (CLU), α-1 antitrypsin (A1AT), small ubiquitin-related modifier (SUMO), inter-α-trypsin inhibitor heavy chain H4 (ITIH4), complement factor H-related protein 4 isoform 2 (CFHR-4) and complement factor H (CFH-1). Only one glycoprotein was upregulated in HCC samples – apolipoprotein A-IV (ApoA-IV). Previous research studies have already identified that some of these glycoproteins are altered in other cancers.2
The researchers underscore that comparative proteomic analysis is a valid method for investigating novel biomarkers. They suggest that studying differential expression of glycosylation isoforms and resulting protein function could elucidate cancer pathogenesis, in addition to facilitating early diagnosis.
References
1. Huang Y., et al. (2013) "Identification of N-Glycosylation in Hepatocellular Carcinoma Patients' Serum with a Comparative Proteomic Approach," PLoS ONE, 8(10): e77161, doi: 10.1371/journal.pone.0077161.
2. Rodríguez-Piñeiro, A.M., et al. (2006) "Differential expression of serum clusterin isoforms in colorectal cancer," Molecular and Cellular Proteomics, 5 (pp.1647–57).
Post Author: Amanda Maxwell. Mixed media artist; blogger and social media communicator; clinical scientist and writer; SAHM and expat trailing spouse.
A digital space explorer, engaging readers by translating complex theories and subjects creatively into everyday language.