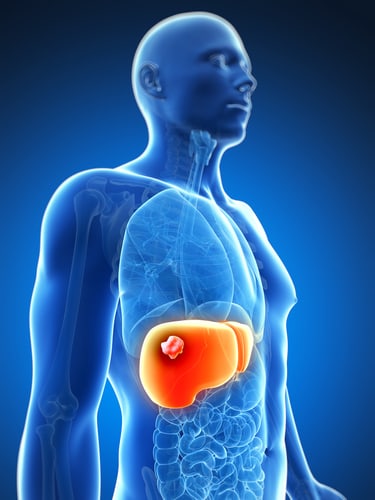 Core fucosylation (CF) is a glycosylation pattern with functional implications for proteins and reported links to cancer. One CF protein, alpha-fetoprotein (AFP-L3), has even been approved by the Food and Drug Administration as a biomarker for the early diagnosis of hepatocellular carcinoma. The quest for an effective, productive protocol for the identification of other CF glycoproteins is a fertile area of proteomics-based research. Previous methods have exhibited three major drawbacks: non-specific molecular weight cut-offs that impact reproducibility; instrumentation with slow scan speeds, low mass accuracy, and/or loss of diagnostic ions in the trap; and two-dimensional separation requiring longer analysis times, thus affording limited applications.
Cao et al. devised a novel strategy for precise, large-scale identification of CF glycopeptides, relying upon stepped fragmentation, spectral refinement and a two-step enrichment process.1 Using this method, the team reported a seven-fold increase in identified CF proteins over a 78-minute analysis cycle. They performed tandem hydrophilic interaction liquid chromatography (HILIC) and lentil lectin affinity chromatography (LCH) as previously described,2,3 followed by liquid chromatography–tandem mass spectrometry (LC-MS/MS) using stepped fragmentation via the "stepped NCE [normalized collision energy]" acquisition mode available with the Q Exactive hybrid quadrupole-Orbitrap mass spectrometer (Thermo Scientific). This function allowed the team to set the NCE to perform three stepped fragmentations per precursor ion. They accumulated the resultant fragment ions and injected them into the Orbitrap mass analyzer for single-scan detection. The team used Proteome Discoverer software (version 1.3, Thermo Scientific) for data analysis. They searched candidate spectra against various databases (human and mouse RefSeq or yeast UniProt) and submitted the identified CF glycoproteins to the DAVID database for Gene Ontology (GO) classification.
Based on the highly similar fragmentation patterns observed in 10 simplified CF glycopeptides, the team searched two classes of ions in order to refine candidate spectra. Class one was precursor ions and neutral-loss ions with a predetermined mass shift (146.0579 Da). Class two was diagnostic ions of the N-Acetylglucosamine residue that remains intact after fragmentation (m/z 126.0550, 138.0550, 186.0761 and 204.0867). When the team applied the method to CF glycoproteins from mouse IgG and human AFP samples, non-CF glycoproteins from yeast samples, and a mixture of all of the samples, they were able to identify CF glycopeptides with high specificity, even against considerable background interference. For comparison purposes, the researchers also used data derived from a HeLa cell sample to compare the results of different database searching parameters. The first search, which (like previous studies) used only fucosylated HexNAc as a variable, produced 112 identifications. The second search, which used the treatment described by Cao et al. minus spectral refinement, resulted in 728 identifications. The third search, which was the whole method described in this work, identified 750 CF glycopeptides and represented optimal performance. Cao et al. also report that the two-step enrichment process resulted in enhanced performance, producing 770 identifications as compared with 248 for HILIC only and 305 for LCH alone.
Finally, the team analyzed the total CF glycoproteome using mouse liver tissue and HeLa cell lines. They found that their protocol detected 1,364 and 856 CF glycopeptides from 702 and 449 CF glycoproteins in mouse liver tissue and HeLa cells, respectively. This was a marked improvement over previous reports. Subsequent GO analysis confirmed the classification of 86.8% of these identified proteins. Notably, many of the identifications localized to the membrane, indicating that the method described is highly applicable for membrane protein analysis. Overall, Cao et al. demonstrated their novel method to be effective and efficient for the identification of CF glycopeptides and glycoproteins. They posit that their work will have broad applications for physiological and pathological studies.
References
1. Cao, Q., et al. (2014, June) "A strategy integrating stepped fragmentation and glycan diagnostic ion-based spectrum refinement for the identification of core fucosylated glycoproteome using mass spectrometry," Analytical Chemistry, doi: 10.1021/ac501154a [e-pub ahead of print].
2. Mysling, S., et al. (2010) "Utilizing ion-pairing hydrophilic interaction chromatography solid phase extraction for efficient glycopeptide enrichment in glycoproteomics," Analytical Chemistry, 82(13) (pp. 5598–609).
3. Jia, W., et al. (2009) "A strategy for precise and large scale identification of core fucosylated glycoproteins," Molecular & Cellular Proteomics, 8(5) (pp. 913–23).
Post Author: Melissa J. Mayer. Melissa is a freelance writer who specializes in science journalism. She possesses passion for and experience in the fields of proteomics, cellular/molecular biology, microbiology, biochemistry, and immunology. Melissa is also bilingual (Spanish) and holds a teaching certificate with a biology endorsement.