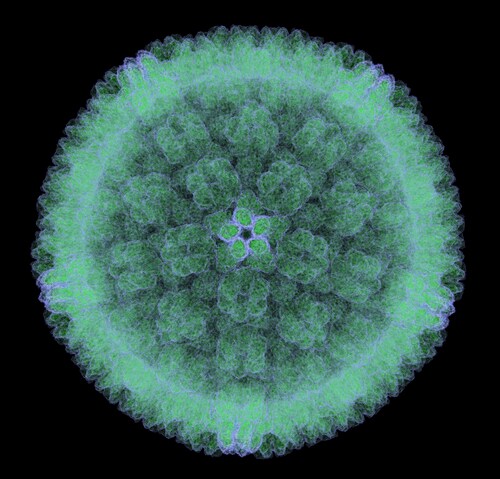 The β-herpesvirus human cytomegalovirus (HCMV) infects most of the world's population, causing serious issues for the immunocompromised and even producing congenital birth defects. Antiviral therapeutics for the management of HCMV must balance patient improvement with limitations that include side effects, poor bioavailability and drug resistance. The development of novel treatment strategies requires a clear understanding of how HCMV proteins specifically manipulate host cellular processes during early infection to support viral replication. Toward this end, Carter et al. (2015) sought to quantify the HCMV-induced nuclear proteome.1
Using primary fibroblasts, the research team combined stable isotope labeling by amino acids in cell culture (SILAC) with multi-stage fractionation. They then analyzed the tryptic peptides by nano liquid chromatography–tandem mass spectrometry (nano-LC-MS/MS) using an LTQ Orbitrap Velos hybrid ion trap-Orbitrap mass spectrometer (Thermo Scientific) to identify and quantify nuclear protein alterations at 24 hours post-infection. They used MaxQuant software for data processing.
The team identified 1,281 cellular proteins, including 77 that exhibited significant differential expression (32 upregulated and 45 downregulated). They also detected 36 nuclei-associated viral proteins. These data demonstrate clear alteration of the nuclear proteome during early stages of infection by HCMV.
Carter et al. then turned to ProteinCenter software (Thermo Scientific)—a gene ontology (GO) tool—to discern impacted cellular processes. They reported that the key HCMV-mediated changes included increased mRNA metabolism and suppressed immune response. HCMV also enhanced RNP complex biogenesis, nuclear transport, heterocyclic and cyclic compound metabolism, and cell cycle processes. The virus suppressed cation transport, neurological system processing, and chemical homeostasis.
When it came to nuclear transport, the team noted significant upregulation associated with increased karyopherin import factors (KPNA2 and KPNA3) during early HCMV infection; here, they found HCMV-dependent upregulation of both factors and observed that disruption of this overexpression inhibited the synthesis of viral DNA. Carter et al. stated that researchers have already demonstrated other viruses' manipulation of host processes via differential expression of KPNAs, and the team hypothesized a link between upregulated KPNA expression and viral protein importation.
Finally, Carter et al. observed that HCMV has shown onco-modulatory properties (via expression of proteins that exploit cancer-associated processes).2 They report that the findings in the present study support this controversial association between HCMV infection and cancer. Overall, the team indicates that their data illuminate new cellular processes and individual proteins subject to manipulation by HCMV during early-stage infection. These proteins and processes may prove to be useful targets for novel antiviral treatments.
References
1. Carter, D.M., et al. (2015, March) "Proteomic identification of nuclear processes manipulated by cytomegalovirus early during infection," Proteomics, doi: 10.1002/pmic.201400599 [e-pub ahead of print].
2. Cobbs, C.S. (2013) "Cytomegalovirus and brain tumor: Epidemiology, biology and therapeutic aspects," Current Opinion in Oncology, 25 (pp. 682–88).
Post Author: Melissa J. Mayer. Melissa is a freelance writer who specializes in science journalism. She possesses passion for and experience in the fields of proteomics, cellular/molecular biology, microbiology, biochemistry, and immunology. Melissa is also bilingual (Spanish) and holds a teaching certificate with a biology endorsement.