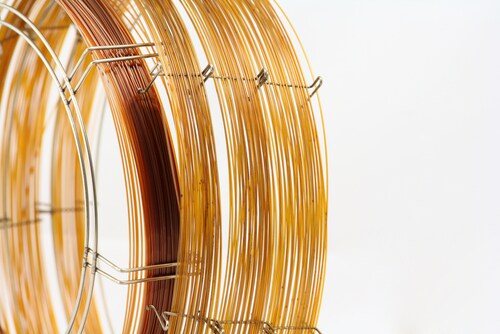 In part two of the two-part publication involving gas chromatography−mass spectrometry (GC/MS)-based analysis, Peterson et al. (2014) describe two new strategies to benefit discovery metabolomics.1
According to the researchers, three situations exist that can hinder the ability to interpret spectra and identify new molecules. First, the reagents used to prepare the metabolic extract can mask metabolites present in the sample. Second, side reactions, degradation and incomplete derivatization may occur, which can cause multiple peaks per analyte or multiple analytes per peak. Finally, the authors point out that in true discovery experiments, the known analytes cannot be annotated with database searching.
Keeping these challenges in mind, Peterson et al. proceeded to develop the GC/quadrupole-Orbitrap mass spectrometer (Thermo Scientific) to improve discovery metabolomics experiments.2 Taking things one step further, the team developed an "intelligent" data-dependent algorithm, termed molecular ion directed acquisition (MIDA). They modified the GC/quadrupole-Orbitrap mass spectrometer's Python-based firmware to enable various parameters, reagents and settings to be compatible with MIDA.
The research team confirmed the accuracy of MIDA by manually annotating 100 high-scoring spectra per analysis. Two independent researchers graded the three analytes and averaged the results. The team measured an accuracy rate of 93.6% and 91.3% for TBDMS derivatization with methane PCI and EI, respectively. The accuracy rate fell slightly, to 88.3%, for TMS derivatization with methane PCI.
Putting their methodology to work, the team analyzed polar metabolites of Arabidopsis thaliana grown under four labeling conditions: natural abundance (12C14N), 13C-enriched (13C14N), 15N-enriched (12C15N), and both 13C and 15N-enriched (13C15N).
From there, the team generated tentative identifications for each putative metabolite. They produced a list of candidate elemental compositions, within ±5 ppm of the MIDA-targeted ion. To do this, they placed lax constraints on the number of allowable carbon, nitrogen, oxygen, hydrogen, sulfur, phosphorus and silicon atoms. Next, they filtered by the presence of silicon and used a method of reducing the list of possible compositions using the heuristic Seven Golden Rules approach.3
Furthermore, the team quantified metabolites by serially diluting the 13C14N-labeled TBS-derivatized sample into the 12C14N-labeled TBS-derivatized sample at five different ratios (1:1, 2:1, 5:1, 10:1 and 20:1 12C14N/13C14N). They manually extracted 28 compounds in each 12C/13C ion-pair cluster, corresponding to the [M−C4H9]+ of each compound. They used the algebra-based method of least squares for overdetermined systems to estimate the relative contribution of each species present in the extracted ion cluster, based upon the theoretical isotopomer abundance distributions for each species in isolation.4
Using the newly adapted GC/quadrupole-Orbitrap mass spectrometer and MIDA, the team obtained MS/MS spectra for nearly all intact ion species, for structural elucidation purposes. They also were able to identifiy the carbon and nitrogen atom content for every ion in the MS and MS/MS spectra. In addition, they successfully performed a relative quantification between alternatively labeled samples. Peterson et al. recommend their approach as a means to enhance existing metabolomics workflows.
References
1. Peterson, A.C., et al. (2014, October) "Development of a GC/quadrupole-Orbitrap mass spectrometer, part II: New approaches for discovery metabolomics," Analytical Chemistry, 86(20) (pp. 10044–51), doi: 10.1021/ac5014755.
2. Peterson, A.C., et al. (2014, August) "Development of a GC/quadrupole-Orbitrap mass spectrometer, part I: Design and characterization," Analytical Chemistry, 86(20) (pp. 10036–43), doi: 10.1021/ac5014767.
3. Kind, T., and Fiehn, O. (2007) "Seven golden rules for heuristic filtering of molecular formulas obtained by accurate mass spectrometry," BMC Bioinformatics, 8 (p. 105), doi:10.1186/1471-2105-8-105.
4. Anton, H. (2005) "Elementary Linear Algebra," 9th Edition, Hoboken, NJ: John Wiley and Sons, Inc.
Post Author: Emily Humphreys. Emily has previous research experience in eye development, infectious diseases, and aging. While she enjoyed the thrill of research, She has since traded bench work for science journalism. Emily has been a regular contributor to Accelerating Science since 2012.