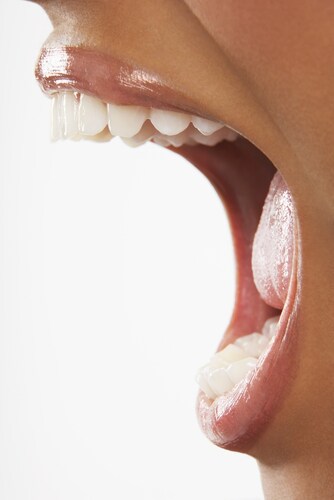 Oral squamous cell carcinoma is yet another common cancer with typically late presentation, high recurrence after treatment and a poor five-year survival rate. One factor thought to contribute to these dire statistics is the presence of sub-populations of cancer stem-like cells (CSCs) within a tumor. These cells are thought to be involved in tumor initiation and growth, metastatic spread, resistance to chemotherapy and tissue invasion.
Misuno et al. (2013) used two oral cancer cell lines derived from a single patient. They induced CSC formation and examined the proteomes using tandem mass tagging and two-dimensional liquid chromatography–tandem mass spectrometry (2D LC-MS/MS).1
The two cell lines, UM1 (highly invasive) and UM2 (less invasive), were both established from adjacent tissues in a squamous cell carcinoma of the tongue. Each was cultured in conditions favorable for formation of stem-like cells, and these were measured in a sphere cell assay. Briefly, researchers grew the cells to approximately 90% confluence, then changed the medium to serum-free plus additional growth factors known to stimulate growth of spherogenic stem-like cells. Once formed, spherogenic cells clump together in aggregates seen clearly by microscopy. These can be detached carefully from the underlying monolayer using trypsin and harvested for further study.
Using this culture technique, the researchers found that only the UM1 cells formed the spherogenic aggregates considered characteristic of CSCs. They harvested these UM1 CSCs, as well as the underlying non-CSC cells, for further characterization.
Following cell lysis, Misuno and co-authors examined expression of stem-cell marker proteins in the two UM1 cell populations by Western blotting. Stem-cell markers including CD44, Oct-4, SOX2 and SOX9 were expressed at significantly higher levels in the spherogenic UM1 cells (p<0.05). Two other factors, hypoxia-inducible factor 1-alpha (HIF-1α) and phosphoglycerate kinase 1 (PGK-1), were downregulated in the CSC-like UM1 cells (p<0.01), but levels of transketolase (TKT) were unchanged. The scientists concluded that these spherogenic UM1 cells were probably CSC-like.
The researchers then investigated changes in protein levels using a quantitative proteomics approach. Protein extracts from the CSC-like and non-CSC UM1 cells were digested using trypsin, then labeled according to the TMT 6-plex labeling protocol (Thermo Scientific). The researchers examined the labeled peptide samples using an LTQ Orbitrap XL hybrid ion trap-Orbitrap mass spectrometer (Thermo Scientific), searching results against the International Protein Index (IPI) human database.
Identifying 4,397 proteins (n = 936 labeled), Misuno et al. found significant differences in proteome expression between CSC-like and non-CSC UM1 cells. These included proteins involved in translation and transcription, cell cycle progression and metabolism, among other functions. Using DAVID (Database for Annotation, Visualization and Integrated Discovery) functional analysis, the researchers found that the change in metabolic pathways seen in the spherogenic UM1 cells was indeed CSC-like. In addition to increased abundance of stem-cell markers, they also found that the CREB pathway seemed to be activated in the CSC-like UM1 cells. Although CREB-1 levels were unchanged, the scientists found increased phosphorylation.
In summary, the sphere-forming stem-like cells are a feature of only the highly invasive and malignant UM1 tumor cells and not their less invasive neighbors. The authors suggest that differential levels of protein expression in their proteome (as compared with the non-CSC UM1 cells) could explain the malignant phenotype commonly seen with other CSCs. Although they acknowledge that the next step is to show that these cells are capable of initiating tumor formation and invasion, Misuno et al. are confident that their results show potential for further investigation of oral cancer pathogenesis and offer clues for developing therapeutic interventions.
Reference
1. Misuno, K., et al. (2013, December) "Quantitative proteomic analysis of sphere-forming stem-like oral cancer cells," Stem Cell Research & Therapy, 4(6) (p. 156).
Post Author: Amanda Maxwell. Mixed media artist; blogger and social media communicator; clinical scientist and writer.
A digital space explorer, engaging readers by translating complex theories and subjects creatively into everyday language.