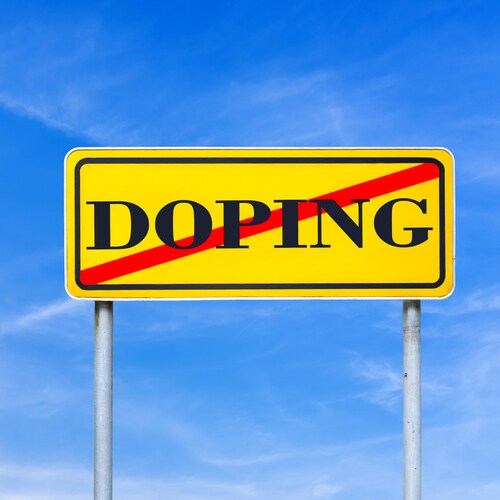 Allosteric effectors that interact with hemoglobin bind to the hemoglobin molecules, thereby regulating oxygen uptake and release. Therapeutic drugs that illicit this response carry significant abuse potential, since increased oxygenation of the tissues improves athletic performance. The novel allosteric effector myo-inositol trispyrophosphate (ITPP) is currently in phase 1 clinical trials for chronic heart failure and cancer applications (under the designation of OXY111A). This compound already has been used for performance enhancement in the horse racing industry and is readily available online in the form of oral nutritional supplements and even injectable solutions. ITPP is included on the World Anti-Doping Agency's prohibited list of substances for human athletes; however, no method yet exists to detect this substance in human urine.
For this reason, Görgens et al. (2014) set out to develop a simple, robust screening and confirmation protocol for ITPP in human urine.1 Because the compound is highly polar in nature and therefore unsuited for reversed-phase liquid chromatography, the team turned to hydrophilic interaction liquid chromatography (HILIC) and tandem mass spectrometry (MS/MS) for the analysis of human urine spiked with ITPP and internal standard ITPP-d6. The researchers used an Accela 1250 quaternary pump, PAL autosampler, and Q Exactive hybrid quadrupole-Orbitrap mass spectrometer (all Thermo Scientific) to detect the precursor ions for both ITPP and the internal standard (m/z 301.9065 and 304.9253, respectively), as well as the diagnostic product ions (m/z 78.9580, 158.9243, and 524.8550). They also developed a confirmation protocol for suspicious urine samples, using a weak anion exchange solid-phase extraction method (WAX-SPE).
The team determined that their method is specific for both screening and confirmation, with good precision over a concentration range of 50–500 ng/mL and 5–125 ng/mL for screening and confirmation, respectively. They estimated the lower limits of detection to be 15 ng/mL and 1 ng/mL, respectively, for screening and confirmation. They also report no significant decrease in ITPP concentration within the urine matrix after three months of storage, consistent with the mandatory doping control storage period.
Görgens et al. present their method as a sensitive, reliable protocol for screening and confirming the presence of ITPP in human urine. They note that HILIC separation renders their screening method fast and time-effective, with virtually no sample preparation. The additional option of confirmation via solid-phase extraction increases the sensitivity and versatility of the total protocol. The team further posits that the flexible nature of their approach may make it suitable for other screening applications, particularly those with highly polar analytes.
Reference
1. Görgens, C., et al. (2014, July) "Screening and confirmation of myo-inositol trispyrophosphate (ITPP) in human urine by hydrophilic interaction liquid chromatography high resolution / high accuracy mass spectrometry for doping control purposes," Drug Testing and Analysis, doi: 10.1002/dta.1700.
Post Author: Melissa J. Mayer. Melissa is a freelance writer who specializes in science journalism. She possesses passion for and experience in the fields of proteomics, cellular/molecular biology, microbiology, biochemistry, and immunology. Melissa is also bilingual (Spanish) and holds a teaching certificate with a biology endorsement.