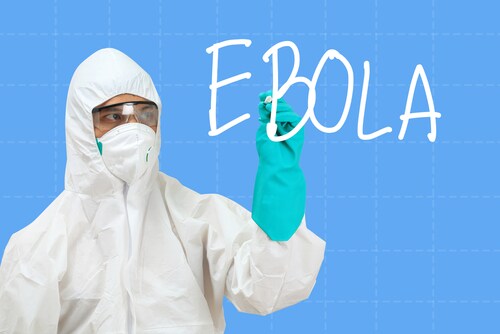 By now, the global impact of Ebola virus (EBOV) outbreaks is well-known. In studying this highly infectious pathogen, it has become clear that the viral glycoprotein (GP) contributes significantly to EBOV pathogenesis, including dysregulation of immune response, inflammatory response, and vascular integrity. Indeed, EBOV GP cytotoxicity specific to vein endothelial cells, leading to compromised blood vessels and vascular permeability, is the likely culprit for many deaths by Ebola hemorrhagic fever. One proposed model for probing the underlying mechanisms of EBOV GP-mediated toxicity is GP overexpression in human umbilical vein endothelial cells (HUVECs).
Another rich source for the development of biomarkers and treatment options is the microRNA; miRNAs, as they are known, are small non-coding RNAs that participate in many biological processes and that may act as critical modulators in host–virus communication. In this study, Sheng et al. (2014) report the upregulation of miRNAs (hsa-miR-1246, hsa-miR-320a, and hsa-miR-196b-5p) in HUVECs infected with EBOV GP-expressing adenovirus (Ad-GP).1 They offer evidence that inhibitors of these specific miRNAs could mitigate EBOV GP-induced cytotoxicity, thus emerging as potential therapeutics against EBOV infection.
First, the research team confirmed that EBOV GPs instigate cell rounding and death. To do this, they infected HUVECs with Ad-GP. The team observed cell rounding and detachment in the infected cells (but not in the controls) at 24 hours post-infection. At 48 hours post-infection, they determined that cell viability had dropped to 50% in the infected samples.
The researchers then extracted RNA isolates from the Ad-GP-infected samples and controls. They observed significant differential expression of 18 miRNAs at at least one time point (3 to 24 hours post-infection) in the infected samples.
Next, the team transfected HUVECs with miRNA mimics or inhibitors 24 hours before exposure to Ad-GP. At the analysis 48 hours post-infection, they observed no change caused by the mimics but significant amelioration of EBOV GP-induced cytotoxicity with the three specific inhibitors hsa-miR-1246, hsa-miR-320a, and hsa-miR-196b-5p. Of these, they found the hsa-miR-1246 inhibitor to be most effective at recovering cell detachment, consistent with the observation that this miRNA upregulated the most in the HUVECs.
The researchers turned to the miRDB database and Western blot analysis to reveal candidate target genes for the inhibitors. They knocked down the protein expression of likely candidate target genes in HUVECs before Ad-GP infection. They found that downregulation of tissue factor pathway inhibitor (TFPI), dystroglycan1 (DAG1), and Caspase 8 and FADD-like apoptosis regulator (CFLAR) led to more severe cell death. On the other hand, overexpression of these three adhesion-related molecules (singly) in transfected HEK293T cells reduced cell detachments. Further, combined overexpression of all three proteins produced a significantly stronger reaction, suggestion that this combination could serve as a therapeutic option for rescuing EBOV GP-induced cytotoxicity.
Finally, the scientists treated Ad-GP-infected HUVECs with all three inhibitors in combination. They found that the combined therapy increased cell viability better than hsa-miR-320a or hsa-miR-196b-5p, but not significantly better than hsa-miR-1246 alone. They also reported that, although all three inhibitors exerted a protective effect, only hsa-miR-1246 and hsa-miR-320a were therapeutic.
Overall, Sheng et al. offer this study for the elucidation of the molecular pathogenesis of EBOV infection. They demonstrate that EBOV GP produces increased expression of specific inhibitors (hsa-miR-1246, hsa-miR-320a, and hsa-miR-196b-5p), while decreasing expression of their targets (TFPI, DAG1, and CFLAR). Because the resultant disruption to blood vessel integrity contributes significantly to the lethality of hemorrhagic fever, the team posits that these inhibitors and target proteins may be prophylactic and/or therapeutic against EBOV infection.
Reference
1. Sheng, M., et al. (2014, September) "Hsa-miR-1246, hsa-miR-320a and hsa-miR-196b-5p inhibitors can reduce the cytotoxicity of Ebola virus glycoprotein in vitro," Science China Life Sciences, doi: 10.1007/s11427-014-4742-y.
Post Author: Melissa J. Mayer. Melissa is a freelance writer who specializes in science journalism. She possesses passion for and experience in the fields of proteomics, cellular/molecular biology, microbiology, biochemistry, and immunology. Melissa is also bilingual (Spanish) and holds a teaching certificate with a biology endorsement.