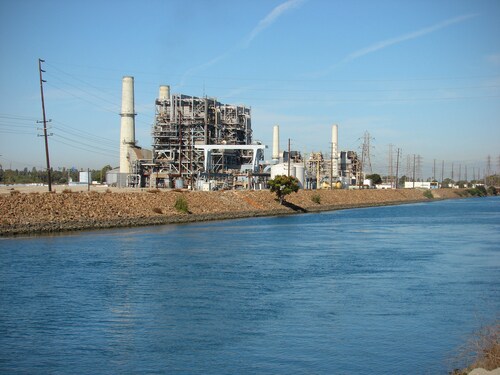 Within the human body, lipids play many roles, including involvement in compartmentalization, energy production/storage, cell signaling, protein trafficking and membrane organization. Alterations to lipid structure and function have been linked to disease states. Tributyltin (TBT) and perfluorinated chemicals (PFCs) are known endocrine disruptors that bioaccumulate in tissues and impact normal adipogenesis. The field of lipidomics may reveal the impact of environmental contaminants on lipid structure and function and thus human health.
Gorrochategui et al. (2014) used high-resolution mass spectrometry (HRMS) to characterize the lipidome of the human placental choriocarcinoma cell line (JEG-3) and to probe the impact of TBT and PFCs on resident lipids.1 To do this, they used a time-of-flight (TOF) platform and an LTQ Orbitrap Velos hybrid ion trap-Orbitrap mass spectrometer (Thermo Scientific) controlled with Xcalibur software (also Thermo Scientific), producing equivalent chromatographic distribution profiles.
The team identified 178 total lipid species, including 107 glycerophospholipids (37 phosphatidylcholines, or PCs; 32 plasmalogen PCs; 9 lyso PCs; 4 lyso plasmalogen PCs; 25 phosphatidylethanolamine), 52 glycerolipids (30 triacylglycerols and 22 diacylglycerols), 12 sphingolipids (sphingomyelins) and 7 sterols (cholesterol esters). The researchers note that this represents 70% of the JEG-3 cellular lipidome, because some lipids—including phosphatidylserine and phosphatidylinositol—could not be detected in positive ionization mode, particularly in the small quantities extracted from the samples. Among the lipid species, lyso PC and lyso plasmalogen PC groups eluted first (5 min TOF, 4–7 min Orbitrap), followed by PC, plasmalogen PC, phosphatidylethanolamine, sphingomyelin, and diacylglycerol groups (10 min) and then triacylglycerol and cholesterol ester groups (15–19 min).
The team credited the platforms' high resolution (11,500 and 30,000 FWHM at m/z 556 and 400 for the TOF platform and the LTQ Orbitrap Velos mass spectrometer, respectively) for the robust characterization of the lipidome in this study. They reported good agreement between the instruments, with 88% of the 178 identified lipids detected by both platforms, leaving 8% solely detected by the LTQ Orbitrap Velos system and 4% solely detected by the TOF analyzer. Specific to the lipid groups, the team reported equivalent detections for the following families: lyso PC, triacylglycerol, diacylglycerol, cholesterol ester, and sphingomyelin. For the remaining families (PC, plasmalogen PC, lyso plasmalogen PC and phosphatidylethanolamine), the LTQ Orbitrap Velos mass spectrometer slightly outperformed the TOF instrument.
The team also compared the control data with the data derived from samples containing TBT (0.1 μm) or PFCs (0.6 and 6 μm). Overall, they reported significant upregulation of some lipid species in JEG-3 cells exposed to PFCs but less significant alteration after TBT exposure. They note that PFCs appear to exert considerable influence over regulation of membrane lipids containing phosphorylcholine, including PC, plasmalogen PC, lyso PC and lyso plasmalogen PC species, as well as sphingomyelin lipids. TBT, on the other hand, produced noticeable alterations among lipids in the triacylglycerol, diacylglycerol and cholesterol ester families. These findings are in good agreement with previously published literature.
Overall, Gorrochategui et al. determined that HRMS using both a TOF platform and LTQ Orbitrap Velos instrumentation is effective for characterizing the lipidome of JEG-3 cells and for discerning the types of lipids impacted by TBT or PFC exposure. In terms of lipidomics itself, this study offers a robust approach to lipid profiling and measuring the real-world implications of environmental exposure to endocrine disruptors.

Reference
1. Gorrochategui, E., et al. (2014, June) "Characterization of complex lipid mixtures in contaminant exposed JEG-3 cells using liquid chromatography and high-resolution mass spectrometry," Environmental Science and Pollution Research, doi: 10.1007/s11356-014-3172-5.

Post Author: Melissa J. Mayer. Melissa is a freelance writer who specializes in science journalism. She possesses passion for and experience in the fields of proteomics, cellular/molecular biology, microbiology, biochemistry, and immunology. Melissa is also bilingual (Spanish) and holds a teaching certificate with a biology endorsement.