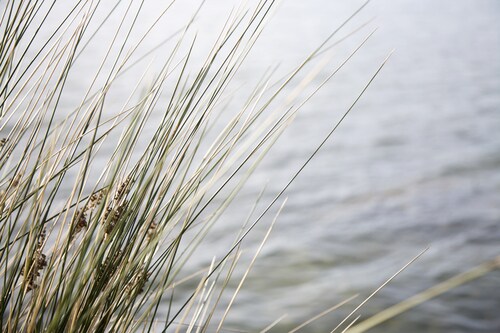 Domestic effluent and livestock waste contain a considerable amount of hormones such as β-Estradiol (E2), an endogenous steroid hormone found in both human and animal tissues and bodily fluids. E2 is the most potent natural estrogen. Ethinyl estradiol (EE2) is a synthetic analogue of E2 and has a number of human therapeutic uses, including in contraceptives. Excreted urine contains these hormones and their water-soluble sulfate and glucuronide metabolites, which subsequently enter streams, rivers and lakes because they are not entirely eliminated by waste water treatment plants. The potential for aquatic species to bioaccumulate and biotransform xenoestrogens is cause for concern.
In the European Union, pharmaceutical authorization procedures include European Commission directives that require pharmaceutical producers to develop a strategic approach to water pollution from pharmaceutical substances. In 2013, the European Union added E2 and EE2 to the watch list of emerging pollutants. Endocrine-disrupting compounds occur in dissolved form, but they can associate with suspended particles as well. Therefore, Avar et al. (2016) have developed a specific and selective liquid chromatography–mass spectrometry (LC-MS) method to measure the amount of estrogen entering rivers of the Carpathian Basin in east-central Europe. They also measured the dissolved and suspended phases separately.1
The investigators collected samples in Slovenia and Hungary, from Lake Balaton, six Central European rivers (Danube, Drava, Mur, Sava, Tisza and Zala), smaller waterways, and from a city canal in the urbanized area of the city of Pécs. They prepared eight concentrations covering the range from 0.001 μg/ml to 0.1 μg/ml of estrogen, and then performed dansyl derivatization with 100 μL from each standard solution to improve sensitivity. They also collected canal and river-surface water, storing it in the dark at 4ºC for no longer than 24 hours. Avar et al. injected 10 μL of each derivatized sample three times, using a Q Exactive Hybrid Quadrupole-Orbitrap mass spectrometer coupled with a Dionex Ultimate 3000 UHPLC (both Thermo Scientific), and then performed liquid chromatographic separation.
The researchers found both E2 and EE2 in the river samples, with relatively high amounts of EE2 in water from the Zala River (0.68 ng/L) and the Hévíz-Páhoki Canal (0.52 ng/L), both of which are in the catchment area of Lake Balaton. They confirmed E2 was present using MS/MS transitions (Q Exactive mass spectrometer coupled with a Dionex Ultimate 3000 UHPLC) in 12 out of 23 samples. However, the investigators confirmed EE2 at only two sampling sites (the Hévíz-Páhoki Canal and the Zala River).
Overall, Avar et al. note that although their results showed moderate E2 and EE2 in the Carpathian basin, it is still a tolerable limit for aquatic species.
Reference
1. Avar, P., et al. (2015) "β-estradiol and ethinyl-estradiol contamination in the rivers of the Carpathian Basin," Environmental Science and Pollution Research International, 23(12) (pp. 11630–8). doi: 10.1007/s11356-016-6276-2.
Post Author: Miriam Pollak. Miriam a Nutritionist specialising in women's health and works from her Bondi Beach clinic. She is also currently completing her Masters by research in nutrition.
Prior to this, Miriam majored in neuroscience as an undergraduate before completing a post graduate degree in science communication. She spent over a decade working in science communication and medical research, collaborating with some of the best oncologists and researchers in Australia and the U.S.