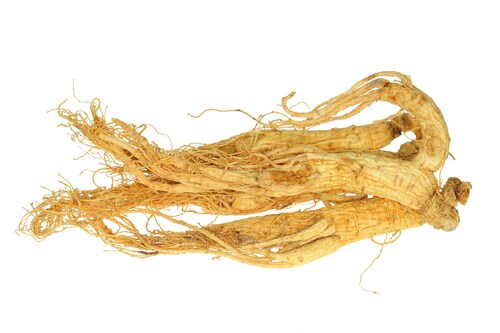 Researchers interested in drug discovery and development explore herbal medicines for novel bioactive compounds. One such medicinal supplement is Panax ginseng, whose saponins, or ginsenosides, have been developed into drugs for the treatment of conditions like coronary heart disease, diabetes and chronic hepatitis.1
However, conventional approaches based on phytochemical isolation tend to be inefficient and labor-intensive, and are also massive consumers of organic solvents. For this reason, Qiu et al. (2015) created a five-step integrated strategy that combines off-line comprehensive two-dimensional liquid chromatography, hybrid linear ion trap-Orbitrap mass spectrometry and nuclear magnetic resonance analysis (2D-LC/LTQ-Orbitrap-MS/NMR) as a "green," or environmentally friendly, alternative to traditional options.1 These steps included the following:
Establish a 2D-LC system with high orthogonality

Separate and fractionate total extracts with 1D hydrophilic interaction LC

Analyze 1D samples via 2D ultra-high-performance LC separation and LTQ-Orbitrap MS detection (both higher energy collisional dissociation and collision-induced dissociation modes)

Interpret MS data via fragmentation pathways using ginsenoside reference standards from an in-house library

Verify with NMR analysis
The team applied this approach using an LTQ-Orbitrap Velos Pro hybrid mass spectrometer to characterize the total ginsenosides found in the stems and leaves of Panax ginseng. Overall, they report the method to be more sensitive, more selective and more reliable for the characterization of ginsenosides. They were able to characterize 646 total ginsenosides, including 427 potentially novel ginsenosides, using 2.0 g of sample and approximately 0.25 L of organic solvent over two months.
The application also revealed structural diversity and isomerism. This included 71 varied masses for characterized sapogenins with most variability occurring on the C17-side chains. A full 54% of the ginsenosides demonstrated C17-side chain variability. Other common features included molecular isomerism deriving from variations in sugars and sugar linkage patterns, terminal carbon configurations, and glycosylation sites.
In sum, Qui et al. offer this integrated strategy as an efficient, environmentally friendly alternative for the deep investigation of active compounds in herbal medicine preparations. Specific to Panax ginseng, the results presented here could enhance understanding of underlying therapeutic mechanisms.

Reference

1 Qui, Shi et al. (2015) "A green protocol for efficient discovery of novel natural compounds: Characterization of new ginsenosides from the stems and leaves of Panax ginseng as a case study," Analytica Chimica Acta, 893 (pp. 65–76), doi: 10.1016/j.aca.2015.08.048.
Post Author: Melissa J. Mayer. Melissa is a freelance writer who specializes in science journalism. She possesses passion for and experience in the fields of proteomics, cellular/molecular biology, microbiology, biochemistry, and immunology. Melissa is also bilingual (Spanish) and holds a teaching certificate with a biology endorsement.