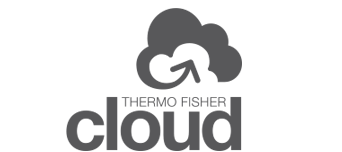 Mass spectrometry–based proteomics research generates vast amounts of digital data, from both the initial spectral outputs to the peptide and the protein identifications that emerge from them. Recent analysis apps added to the Thermo Fisher Cloud service can help researchers take the next steps in interpreting results, looking more closely to interpret the data and put them into a biological context.
For this to happen, researchers must interrogate the data further, moving the files in and out of software programs, Web applications and other analytical tools to look more closely at patterns as they emerge. Furthermore, research teams may need to share the details with coworkers within institutions or externally, depending on collaborations.
And this is where new connected technology is giving research teams an advantage. Cloud-based storage and file uploads offer convenient connected resources for data management and analysis. Using such a service can ease the laboratory data and computation load. Moreover, using a service like the Thermo Fisher Cloud also connects genomics data with the proteomics workflow, allowing seamless data integration and multi-omics research capabilities.
Thermo Fisher Cloud provides a safe, secure place for researchers to store, access and analyze data. It is built on the robust Amazon Web Services cloud-computing framework, delivering high-quality monitoring and access control systems. Although all this electronic surveillance means absolute security for valuable data, users can opt to share files with others when necessary. Brainstorming over that new paper just got a little smoother.
Data uploads are also simpler; instead of taking the extra step to upload files from a hard drive, Cloud Connect Utility instantly connects with the Thermo Fisher Cloud account dashboard. Once installed, Cloud Connect creates a folder within the hard drive that syncs with the specified cloud account. Uploading data files is as easy as saving them to this folder, where the data will be readily available for analysis. It is similar to using Dropbox or OneDrive, for example. In addition, data uploads are even more straightforward from one of the cloud-connected instruments (for a full list of the genetic analyzers and PCR systems currently enabled see here and here), as the connection is directly from the machine.
Once uploaded, users can take advantage of the analytical tools accessed from within the account dashboard. Although tools for Sanger sequencing and qPCR predominate, there are apps for Next Generation Sequencing, Synthetic Biology (CRISPR-Cas9 technology) and even mass spectrometry. Since the summer of 2015, proteomics researchers have been able to make use of pathway over-representation analysis from within the cloud without having to sign up for extra licensing or registration. This will supplement software tools like PepFinder software and Proteome Discoverer Software available for download from the Thermo Scientific Omics Software Portal, though researchers should check back regularly as simplified software licensing comes online.
Creating an account is straightforward; users can register with current Thermo Scientific Web site log-in details or create an account. Since the access is Web-based, there is no software to download or tech support required; all users need is an up-to-date Web browser. Account setup is free, and all users currently start with 10 GB of storage, though this varies according to instruments connected with the account. For example, QuantStudio 12K Flex Real-Time PCR System users have 100 GB of storage, whereas linking the Ion Torren Ion Proton instrument nets a whole terabyte! Extra storage is available in increments between 25 GB and 10 TB according to an annual subscription plan.
For more information, check out these resources:
Ask TaqMan YouTube video (Explains the basic principles and the molecular tools available)