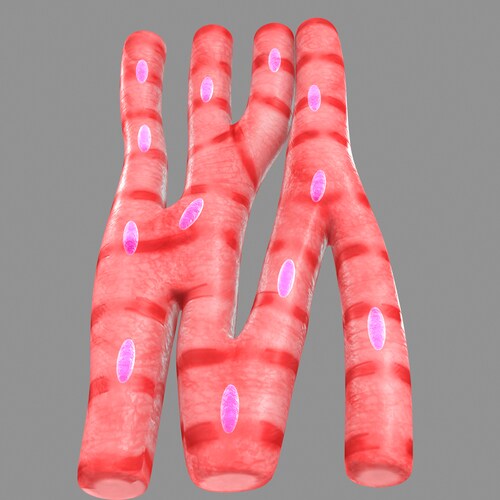 The combination of a high-fat diet with obesity and associated co-morbidities has been implicated in cardiac remodeling and subsequent reperfusion injuries. Studies have yet to separate the effects of a high-fat diet from obesity and its co-morbidities, however. Using a combination of proteomics, in vivo models and isolated hearts, Littlejohns et al. (2014) have developed a novel model of non-obese mice and, for the first time, have shown that irrespective of obesity, a high-fat diet increases susceptibility to cardiac injury.1
Using the C57BL/6 mouse strain, investigators fed the high-fat group of mice a diet consisting of 45% calories from fat, 18% calories from protein and 37% calories from carbohydrates. Additionally, high-fat mice were fed 0.17% calories from cholesterol and low-sucrose content. The researchers maintained the control group on a diet consisting of 13% calories from fat, 22% calories from protein and 65% calories from carbohydrates. During the feeding stage, the investigators tracked in vivo measurements of cholesterol, triglycerides and glucose. They also performed an intraperitoneal insulin tolerance test (IPITT) at 25 weeks, along with 2D echocardiography. Post sacrifice, they took M-mode measurements, following up with studies on isolated hearts that included perfusion studies, microscopy and proteomic analysis of the mouse hearts.
Littlejohns et al. were able to demonstrate that it is possible to model a high-fat diet without inducing obesity-related co-morbidities, as determined by the diet's effects on insulin resistance, development of atherosclerosis, and cardiac pump function, hypertrophy and apoptosis. The high-fat mice had elevated blood cholesterol and triglycerides and a minimal gain in body weight (~3% localized as increased epididymal fat pads).
What the research team was able to induce, however, was a very clear propensity toward ischemia/reperfusion (I/R) injury. The high-fat diet group showed significantly greater infarct volume when subjected to I/R; cardiomyocytes that investigators harvested stopped beating at earlier times compared with the control group. When they reperfused the same cardiomyocytes following 10 minutes of rigor, the high-fat diet mice were slower and less likely to recover.
In order to study the effects of a high-fat diet on oxidative state and antioxidant proteins, the investigators labeled trypsin-digested tissue with isobaric tandem mass tags (Thermo Scientific). They analyzed samples with reversed-phase nano-liquid chromatography–tandem mass spectrometry using an LTQ Orbitrap Velos hybrid ion trap-Orbitrap mass spectrometer (Thermo Scientific), and they searched peptides against the UniProt/SwissProt mouse database using the SEQUEST (ver. 28, rev. 13) algorithm to determine the source protein. The research team analyzed peptides using Proteome Discoverer software (rev. 1.2.0.208) (Thermo Scientific) and recorded quantified proteins as a ratio to create fold change against a standard sample, normalizing them to glyceraldehyde-3-phosphate dehydrogenase (GAPDH). The only changes in expression that the investigators found to be incongruous between the high-fat group and controls were increased levels of catalase and decreased mitochondrial superoxide dismutase. This is in agreement with other studies showing that increased catalase and oxidative stress are associated with high-fat diets and obesity. Alscaro, hearts from high-fat diet mice were more vulnerable to I/R and less able to cope with oxidative stress, as indicated by their inability to increase the levels of catalase compared to controls, suggesting high-fat mice had already unregulated catalase in response to the diet and therefore were not able to adapt to a further increase in oxidative stress during I/R.
The high-fat diet reduced mitochondrial hexokinase II activity and expression. Earlier literature suggests a destabilization of mitochondrial contact sites and subsequent induction of outer membrane permeability.
The scientists' overall findings suggest that the high-fat diet triggered cellular changes that may contribute to increased vulnerability to I/R. The investigators noted this on a cellular level and on isolated hearts. As a first-of-its-kind study, this provides an alternate method for defining the effects of a high-fat diet on organ systems in isolation, while excluding the combined effects of obesity and its co-morbidities.
Reference
1. Littlejohns, B., et al. (2014, June) Hearts from Mice Fed a Non-Obesogenic High-Fat Diet Exhibit Changes in Their Oxidative State, Calcium and Mitochondria in Parallel with Increased Susceptibility to Reperfusion Injury, PLOS ONE, 9(6), doi: 10.1371/journal.pone.0100579.
Post Author: Miriam Pollak. Miriam specialised in neuroscience as an undergraduate but traded in lab work for a post graduate degree in science communication.
She has since had a career that has spanned science communication, science education and communications management.
However, Miriam has found her bliss balancing her love of writing and disseminating medical research with managing a multimillion dollar research budget for a childhood cancer charity in Australia.
Oh, and because she's a sucker for punishment… she's just started a Masters in Human Nutrition…