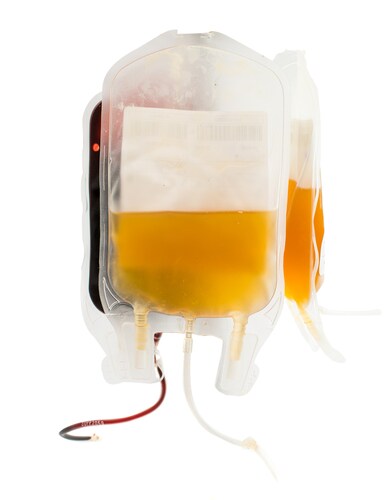 The study of proteins often relies heavily on mass spectrometry-based experiments to identify and quantify those proteins. Jones et al. (2013) have now published a comparison of two types of instruments used in quantifying the protein fold-changes of human plasma.1 In their publication, the researchers describe a 2005 study by the Human Proteome Organization that included 35 laboratories. In that study, incompatible databases and scoring algorithms rendered complicated results, leading to questionable protein identifications.2
Jones et al. performed two experiments using isobaric tags for relative and absolute quantitation (iTRAQ)-labeled hyper-fractionation. These experiments utilized pooled human plasma from diseased patients and pooled samples of matched healthy controls. The disease groups included patients with familial polyposis coli syndrome and with Lynch syndrome. These samples were chosen because of their high quality.
The researchers pooled the patient cases and control samples separately. They immunodepleted the samples in replicates of two and used sodium dodecyl sulfate–polyacrylamide gel electrophoresis to analyze them prior to iTRAQ labeling. Once the peptides were labeled, the researchers used IPG isoelectric focusing to divide the iTRAQ-labeled peptides into 30 fractions; they then sent them to five proteomics core facilities. The core labs performed mass spectrometry using two AB SCIEX TripleTOF 5600 instruments and three Thermo Scientific Orbitrap mass analyzer-based (Elite, LTQ Orbitrap Velos, and Q Exactive) mass spectrometers. Afterward, the core labs returned the raw data to Jones et al. for analysis.
The researchers established the error of iTRAQ measurements by analyzing the replicate pairs of iTRAQ channels in the experiments of this report. As a result, they were confident in the protein identifications. The researchers also examined the data for trends in the fold-changes during iTRAQ, which established the false discovery rate for the identified proteins. To do this, they plotted the Mascot Protein Score along with the averaged value representing the fold-changes of a given protein. They found that an increase in the iTRAQ fold-change ratio causes a decrease in the Mascot Protein Score.
In all, the research team identified 1,584 protein families with iTRAQ quantitation and 2,366 protein families overall, with the largest proteome contribution coming from the Q Exactive hybrid quadrupole-Orbitrap mass spectrometer. A large portion of the team's data analysis involved comparison among various instruments. The four mass spectrometers had 706 proteins in common. The two TripleTOF instruments identified 674 overlapping protein family identifications. The two TripleTOF instruments also contributed 164 proteins not identified by the Q Exactive mass spectrometer, while overlapping 825 proteins with the Q Exactive mass spectrometer.
In addition, the Q Exactive mass spectrometer and the LTQ Orbitrap Velos hybrid ion trap-Orbitrap mass spectrometer overlapped 812 proteins, while revealing 105 proteins not found in Q Exactive. Of those, 71 proteins were not found by the two TripleTOFs.
Because the individual components within a mass spectrometer (for example, the column matrix, length and diameter, or spray needle) can affect performance and the comparison between instruments, one limitation of this study was that the mass spectrometry systems from the core facilities were not identical. They were, however, fully optimized to handle the complex plasma samples. Jones et al. suggest ways to improve the performance of these instruments, including setting the threshold and ion accumulation for each parent ion based on its ion statistics, injecting larger amounts of peptide, and taking full advantage of the "Exclude Isotope Peaks" setting.
References
1. Jones, K.A., et al. (2013, October) "Immunodepletion plasma proteomics by TripleTOF 5600 and Orbitrap elite/LTQ-Orbitrap Velos/Q exactive mass spectrometers," Journal of Proteome Research, 12(10) (pp. 4351–65), doi: 10.1021/pr400307u.
2. Rai, A.J., et al. (2005) "HUPO Plasma Proteome Project specimen collection and handling: Towards the standardization of parameters for plasma proteome samples," Proteomics, 5(13) (pp. 3262–77).
Post Author: Emily Humphreys. As a biology undergraduate at the University of Utah, Emily balanced a heavy class schedule while working long hours in a lab studying eye development. Following graduation, she became involved in infectious disease and aging research involving SNPS.
While she enjoyed the thrill of research, Emily has since traded bench work for science journalism.
And has been a regular contributor to Accelerating Science since 2012.