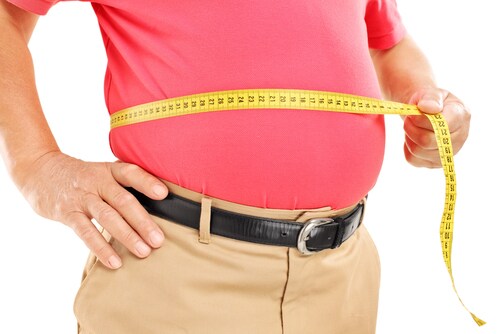 The insulin resistance and development of diabetes, commonly seen in association with obesity, is strongly correlated with low-grade chronic activation of hepatic and adipose inflammatory pathways. Furthermore, obesity is also associated with insensitivity to catecholamine stimulation of adipose tissue, resulting in lower energy expenditure and decreased lipolysis.
Building on previous studies, Mowers et al. (2013) have used a proteomics approach as part of their extensive experimental design to further investigate obesity-dependent activation of the NFκB inflammatory pathway.1 Their results show that through this pathway, the major adipocyte phosphodiesterase 3B (PDE3B) is activated by a post-translational modification. This attenuates β-adrenergic sympathetic signaling in adipocytes, thereby inhibiting lipolysis.
In previous in vivo studies where mice were fed a high-fat diet to induce obesity, the researchers found elevated mRNA and protein levels of IKKε and TBK1, two non-canonical IκB kinases in the NFκB pathway. As a follow-up, they investigated transfection studies in 3T3-L1 adipocyte cultures. Using over-expression studies and mutant constructs, they were able to demonstrate that reduced sensitivity to β-agonist stimulation was directly related to IKKε and TBK1 abundance. Furthermore, when these two kinases were over-expressed in the adipocytes, lipolysis was inhibited and glycerol release reduced.
These inhibitory effects were apparently regulated at the level of cAMP release and Ucp1 gene expression, both intermediaries in the adipocyte catecholamine response pathway, leading to increased energy expenditure. The researchers obtained results similar to over-expression transfection studies when they treated normal 3T3-L1 adipocytes with prolonged administration (24 h) of TNFα, an inflammatory cytokine secreted by proinflammatory macrophages that infiltrate adipose tissue in the obese. The effect of TNFα on the adipocytes could be banished by treating cells with amlexanox, a selective inhibitor of IKKε and TBK1.
The team then turned their attention to phosphodiesterases (PDEs), a group of enzymes that are also sensitive to insulin, active in adipocyte metabolic pathways, and known to reduce cAMP signaling. Inhibition of PDE3B—the predominant PDE in adipocytes, and which is activated by phosphorylation—restored cAMP production when adipocytes were treated with IKKε and TBK1. This also occurred in transfected adipocytes over-expressing the two kinases. Furthermore, co-incubation studies showed that IKKε and TBK1 activated PDE3B by phosphorylation in vitro.
Mowers et al. then used a proteomics approach to investigate the role of post-translational phosphorylation of PDE3B and its mediation of the catecholamine insensitivity response. Using co-expression of PDE3B with IKKε and TBK1 in Cos-1 cells, the researchers immunoprecipitated the flagged PDE3B products and then prepared them for liquid chromatography–tandem mass spectrometric analysis (LC-MS/MS). Using an LTQ Orbitrap XL hybrid ion trap-Orbitrap mass spectrometer (Thermo Scientific), the researchers characterized the binding sites affected by phosphorylation, localizing them to serine residues 22, 299, 318, 381, 463, 467 and 503. These were common to both kinases.
With reference to other studies and using their proteomic data, Mowers et al. examined the functional relevance of serine 318 in terms of kinase-induced phosphorylation and the subsequent attenuation of catecholamine signaling in adipocytes. The researchers created a non-binding Ser318Ala (S318A) mutant construct, using it in binding studies and in 3T3-L1 transfection studies to investigate interaction with pathway components. They found that PDE3B S318A was non-binding and that this rescued adipocytes from the effects of prolonged TNFα treatment in vitro, despite evidence showing that phosphorylation of other PDE3B serine residues still occurred.
Following this, the research team turned to validating their results with in vivo studies. Using a high-fat diet-induced obesity model, they found that amlexanox pre-treatment restored the normal response to catecholamine administration in obese mice, similar to that seen in normal diet controls. The scientists found this effect repeated ex vivo in adipose tissue explants from the obese mice, noting increased cAMP levels following amlexanox administration. Metabolically, oxygen consumption rates increased in the obese mice in response to catecholamine injection only when treated with amlexanox, thus suggesting that energy expenditure was restored.
Having demonstrated a new link between obesity-induced inflammation and reduced sympathetic activity in adipose tissue, the authors propose that their demonstration of novel molecular targets offers new avenues for drug development in the treatment of obesity and type 2 diabetes.
Reference
1. Mowers, J., et al. (2013, December) "Inflammation produces catecholamine resistance in obesity via activation of PDE3B by the protein kinases IKKε and TBK1," eLife, 2 (p. e01119), doi: 10.7554/eLife.01119.
Post Author: Amanda Maxwell. Mixed media artist; blogger and social media communicator; clinical scientist and writer.
A digital space explorer, engaging readers by translating complex theories and subjects creatively into everyday language.