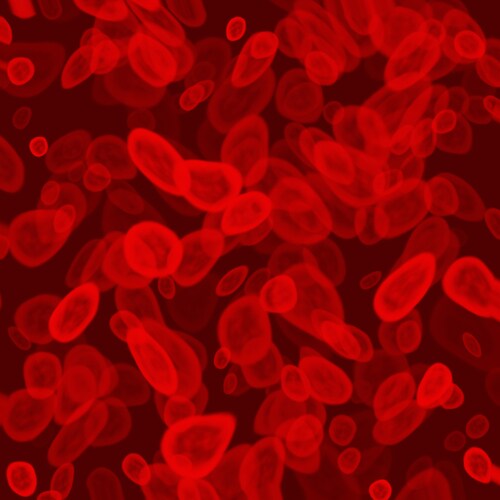 The so-named "rare cells"—found in low abundance within biological tissues and fluids—present both opportunities and challenges for researchers. Rare cells can be utilized as indicators of disease, sources of adult stem cells and tools for patient monitoring or stratification; however, sufficient numbers of cells are generally not available for analysis. Li et al. (2015) describe an innovative method for procurement, preparation and analysis for deep proteomic profiling of rare cells in blood.1 Their method integrates small-volume focused acoustics-assisted cell lysis, low-volume serial reduction, proteolytic digestion and ultra-trace liquid chromatography–mass spectrometry (LC-MS) analysis, with promising outcomes.
The investigators chose to use cultured MCF-7 (human breast adenocarcinoma cells) to model their method, spiking whole blood from healthy volunteers with MCF-7 cells at concentrations from 1,000 to 100,000 per 1 mL. The research team incubated these with magnetic beads functionalized with epithelial cell adhesion molecule (mouse anti-human EpCAM) for 30 minutes on a rotary mixer at a fixed flow rate of 240 μL/min. Following magnetophoric isolation, the team collected the target cells, which they rinsed and lysed using focused ultrasonication. To analyze the resulting data, they used PLOT nano-LC (nLC) coupled to a Q Exactive hybrid quadrupole-Orbitrap mass spectrometer (Thermo Scientific), which they processed to enable quantitative proteomic profiling using both label-free and isotope reference-based techniques followed by gene ontology (GO) analysis. In order to optimize the process for rare cell capture, Li et al. used ultra-low-flow (ULF) PLOT-nLC columns, specifically, 4-m-long 10-μm i.d. poly(styrene-divinylbenzene) (PS-DVB) PLOT columns with approximately 1 μm thickness of the permeable layer coupled to a monolithic trapping (microSPE) column using a zero dead volume connector. They were able to improve the sensitivity and accuracy of quantitation by virtue of coupling these columns to the Q Exactive instrument (an advanced fast-duty-cycle high-resolution mass spectrometer).
Using this method, the scientists identified approximately 3,700 unique protein groups and 22,645 unique peptides in a single analysis from an injection of only 100–200 cells per analysis, producing results five to ten times greater than other methods. Their results were also highly reproducible, with an overlap of approximately 80% and a false discovery rate of ≤1%. Additionally, their PLOT-nLC-based platform demonstrated at least 4- to 5-fold improved profiling sensitivity as compared to other state-of-the-art LC-MS methods.
Li et al. used the above results to demonstrate actual rare cell analysis. Endothelial progenitor cells (EPCs) can differentiate into endothelial cells that make up the lining of blood vessels, and their concentration in blood is known to correlate with cardiovascular risk and clinical outcome as well as to play a role in tumor growth, metastasis and angiogenesis. Hematopoietic stem cells (HSCs) have shown great promise in autologous transplantation for autoimmune disorders (42) and treatment of blood-origin cancer. The research team isolated HSCs and EPCs from 1 mL of whole blood using magnetic beads against the CD133 antigen and stained for CD34, KDR and CD45; following this, they first counted via a CD34+ gate, followed by a dual gating for CD45-/KDR+ and CD45+/KDR-. The number of proteins the team identified was lower than for MCF-7; however, this was expected based on the smaller cell sizes. Nonetheless, the scientists were able to reduce the volume of blood required to perform deep proteomic analysis of EPCs and HSCs by at least one to two orders of magnitude.
The results obtained by Li et al. demonstrate the clear potential for in-depth discovery and proteomic characterization of circulating rare cells, with clinical and biological applications.
Reference
1. Li, S., et al. (2015, June) "An integrated platform for isolation, processing and mass spectrometry-based proteomic profiling of rare cells in whole blood," Molecular & Cellular Proteomics, 14 (pp. 1672–83), doi: 10.1074/mcp.M114.045724.
Post Author: Miriam Pollak. Miriam specialised in neuroscience as an undergraduate but traded in lab work for a post graduate degree in science communication.
She has since had a career that has spanned science communication, science education and communications management.
However, Miriam has found her bliss balancing her love of writing and disseminating medical research with managing a multimillion dollar research budget for a childhood cancer charity in Australia.
Oh, and because she's a sucker for punishment… she's just started a Masters in Human Nutrition…