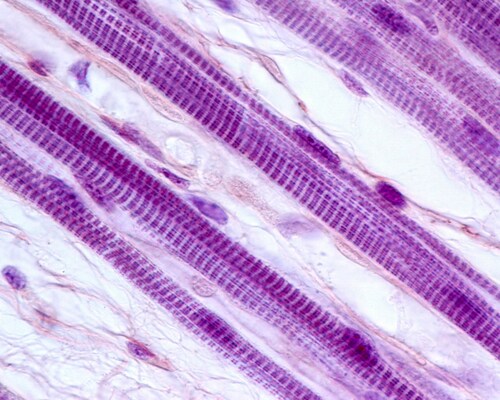 Lung cancer is a particularly virulent disease that not only carries a high mortality rate but also a high propensity to acquire cachexia. This debilitating wasting syndrome decreases the effectiveness and tolerance of treatment and increases both morbidity and mortality in sufferers. Approximately 60% of patients are cachectic at the time of diagnosis with lung cancer.1
McLean et al. (2015) used Lewis lung carcinoma (LCM) as a cancer model in an attempt to identify cachectic factors implicated in this disease state.1 Using their selected model, the team first confirmed that cachexia preferentially degrades the myofibrillar protein myosin. To do this, they treated myotubes with LCM and used Western blotting to measure the total protein and myosin content. They found that treatment produced a loss of total protein (14%) and myosin (70%).
The team then turned to Orbitrap-based electrospray ionization mass spectrometry (Thermo Scientific) to detect proteins secreted by cancerous tumors that may participate in the development of cachexia. After examining three replicates of serum-free LCM, they reported 446 total proteins, confirming 158 in all replicates. Of these, 33 were secreted factors.
Further investigation of the data revealed all seven isoforms of the highly conserved adaptor 14-3-3 proteins. These proteins participate in multiple signaling pathways and have over 200 identified binding partners, making them likely candidates for cachexia implication. The team again used Western blotting to compare 14-3-3 content in untreated C2C12 myotubes versus LCM-treated myotubes, noting a loss of protein in the LCM-treated samples. They also assessed how extracellular 14-3-3 proteins influence myosin content by neutralizing the proteins in myotube culture with an anti-pan 14-3-3 antibody, performing a Western blot after 24 hours. The researchers observed a decrease in myosin content in the neutralized samples. Together, this indicates that maintaining skeletal muscle myosin requires the participation of extracellular 14-3-3 proteins.
The team turned to the proposed receptor for some extracellular species—CD13—which has been localized on stem cells but not yet on differentiated skeletal muscle. They used a fluorescence microscope and anti-CD13 antibody and a separate Western blot assay to confirm CD13 content in the myotubes, reporting higher CD13 content in LCM-treated myotubes when compared with the control. Finally, McLean et al. used CD13 inhibitor Bestatin to treat myotubes and applied Western blotting, revealing a myosin decrease. This suggests that not only do skeletal muscle cells contain CD13 but also that this receptor is the likely receptor for 14-3-3 proteins in skeletal muscle. The authors propose that soluble CD13 may underlie the diminishment of these proteins in LCM.
The researchers offer this study as compelling evidence that extracellular 14-3-3 proteins participate in the maintenance of skeletal muscle mass. They call for further examination to determine which 14-3-3 isoforms influence skeletal muscle mass and how soluble CD13 specifically participates. The identification of this pathway could offer insight into the mechanisms underlying cachexia and, ultimately, open the door for clinical response.

Reference
1. McLean, J.B., et al. (2015, April) "Proteomic analysis of media from lung cancer cells reveals role of 14-3-3 proteins in cachexia," Frontiers in Physiology, 6 (p. 136), doi: 10.3389/fphys.2015.00136.
Post Author: Melissa J. Mayer. Melissa is a freelance writer who specializes in science journalism. She possesses passion for and experience in the fields of proteomics, cellular/molecular biology, microbiology, biochemistry, and immunology. Melissa is also bilingual (Spanish) and holds a teaching certificate with a biology endorsement.