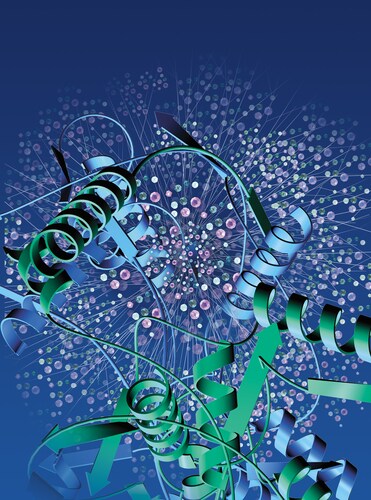 Cantor et al. (2015) recently published a review showing how mass spectrometry (MS)-based proteomics are contributing to cancer research. Describing advances made under the biology/disease initiative of the Human Proteome Project (B/D HPP), the authors review strategies important in current biomarker discovery and validation for novel diagnostics and therapeutics.
Cancer is a key area of interest under the B/D HPP initiative, which has adopted the HPP goals of assay development for mapping and quantifying proteomes for research into malignancy. By developing specific analytical MS-based tools to characterize cellular proteomic responses within biological contexts, researchers hope to identify mechanisms of malignancy that could be potential targets for chemotherapeutics as well as discover clinically relevant biomarkers. Once targets have been characterized, investigators share data from all the HPP initiatives.

In order to achieve these goals, researchers have developed investigational tools that can identify proteins of interest and associated isoforms, in addition to creating methods such as selected reaction monitoring (SRM) to quantify them. Cantor et al. also show that researchers frequently need to develop specific enrichment or depletion strategies to overcome problems with low abundance of the target protein within a complex matrix.
One of the areas of interest in cancer research is detection of biomarkers in biofluids, where a simple blood or urine sample is used to identify and quantify cancer-associated proteins that can act as markers of disease. MS-based SRM and Sequential Windowed data-independent Acquisition of Total High-resolution (more commonly abbreviated to SWATH) strategies have been extremely valuable in biomarker discovery. Using biofluids as a non-invasive test, clinicians can diagnose disease or monitor response to treatment without further discomfort to the patient. In addition to enrichment/depletion strategies, researchers use targeted MS-based analysis in conjunction with multiplexed assay techniques for rapid and sensitive biomarker detection.
Another area of interest in cancer research is examining tumor tissue directly. Looking at the cancer tissue proteome itself gives a broader overview of disease initiation and progression, presenting a view of the tumor and its surrounding cell populations. Researchers use imaging techniques such as mass-tag cellular bar coding. Using imaging MS via MALDI spectrometry combines chemical labeling in cancer tissue specimens to map proteomic data with conventionally stained histopathology sections. As with biofluid examination, researchers must overcome problems with complex matrices masking proteins of low abundance.
MS-based proteomic analysis can also provide details on tumor heterogeneity, within not only the tissue itself but also the variability between patients. This can direct personalized treatment. Information on receptor abundance variation within tumor locations, for example, can show how the disease progresses, giving valuable information to researchers on developing therapeutic strategies.
In conclusion, Cantor et al. note that to continue advancing the field of cancer proteomics and close the knowledge translation gap between it and current genomics data, researchers will need to establish comprehensive databases of biomaterials in biobanks that cover the complete range of tumor heterogeneity. Making efficient, accurate and economic MS-based diagnostic tests available to clinicians will enable early screening for disease before metastatic spread as well as direct future personalized treatment for optimal patient benefit.
Reference
1. Cantor, D.I., et al. (2015) "Recent findings from the human proteome project: Opening the mass spectrometry toolbox to advance cancer diagnosis, surveillance and treatment," Expert Reviews in Proteomics (pp. 1–15).
Post Author: Amanda Maxwell. Mixed media artist; blogger and social media communicator; clinical scientist and writer. A digital space explorer, engaging readers by translating complex theories and subjects creatively into everyday language.