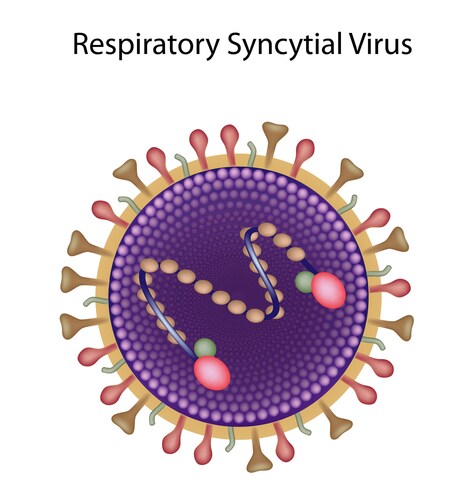 Acute viral and bacterial infections of the lower respiratory systems are leading causes of global child mortality, including in developed countries. Respiratory syncytial virus (RSV) is one of the most common viral pathogens seen in young children. In traditional Chinese medicine, a herbal formula has been used extensively and effectively to treat RSV pneumonia. However, its mode of action is unclear. Du et al. used a metabolomics approach to investigate the action of Jinxin oral liquid (JOL), a formula modified from the ancient ma-xing-shi-gan-tang formula, on RSV.1 The conventional pharmacological assessment was based on ultra-performance liquid chromatography coupled with linear ion trap quadrupole Orbitrap mass analyzer-based mass spectrometry (UPLC/LTQ-Orbitrap-MS).
The investigators used a well-established experimental model of BALB/c mice infected with the pneumovirus RSV. They split the mice into four groups of 12 mice each: control (saline inoculation/no treatment), RSV inoculation/saline treatment, RSV inoculation/JOL treatment and RSV inoculation/ribavirin treatment.
The preparation of JOL contained eight herbs: Herba ephedrae, Armeniacae semen amarum, Gypsum fibrosum, Rhizoma polygoni cuspidati, Radix scutellariae, Semen descurainiae, Cortex mori and Peucedanum praeruptorum Dunn.
Six days after infection, the investigators took lung and plasma samples from each mouse. During observation of the RSV group, the investigators noted physical signs of illness, which resolved after treatment with JOL. They also noted inflammatory cells present throughout the RSV mouse lungs on histopathology, with abnormalities in pulmonary structure. On multivariate analysis of the plasma samples, Du et al. demonstrated metabolite changes in the infected groups. Variable importance plots identified key metabolites for UPLC/LTQ-Orbitrap-mass-analyzer-based (Thermo Scientific) analysis to define specific biomarkers.
High-resolution mass measurement (<5 ppm) and MS/MS fragment ion information identified biomarkers together with HMDB, KEGG, Chemspider, LIPIDMAPs and METLIN databases. SIEVE software (Thermo Scientific) enabled sufficient raw data reduction to yield a list of mass and retention time pairs with corresponding intensities for all detected peaks from each data file.
In total they found 11 plasma biomarkers and 16 lung tissue biomarkers that were RSV induced and corrected with JOL treatment. Primarily, these biomarkers were components of metabolic pathways involving glycerophosphocholines, sphingolipids and glycerolipids. Administration of JOL returned these biomarkers to near-normal levels, suggesting that JOL may be an effective treatment for RSV pneumonia. The authors recommend further studies to determine the mechanism by which JOL affects these lipids.
Reference
1. Du, L., et al. (2015) "A metabolomics approach to studying the effects of Jinxin oral liquid on RSV-infected mice using UPLC/LTQ-Orbitrap mass spectrometry," Journal of Ethnopharmacology, doi: 10.1016/j.jep.2015.07.040. [Epub ahead of print]