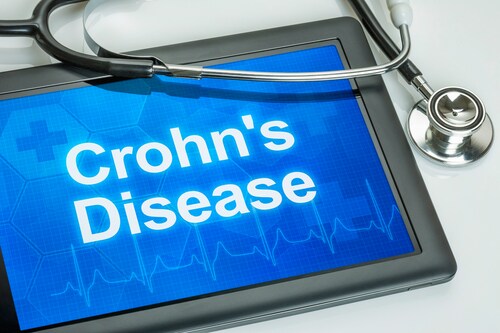 Research into the debilitating inflammatory bowel condition called Crohn's disease has identified the gut bacterial community as a key factor in the disease's pathogenesis and continuation. Despite this, there is still no reliable clinical biomarker to speed investigation, monitoring and diagnosis for patients. Because the symptoms of Crohn's disease are not unique and are shared among many inflammatory bowel diseases, diagnosis frequently requires many different and invasive clinical tests.
Juste et al. (2014) used the gut microbiota as a starting point in their study exploring the intestinal microbiome for prospective biomarkers.1 Their results point to a potentially useful area for biomarker research and therapeutic investigation.
Because the intestinal microbial community comprises billions of micro-organisms representing around 1,000 species, cataloging the population is complicated. Many of the mostly anaerobic species are difficult to culture successfully in the lab. Moreover, immunologic techniques require precise antibody specificity, are not practical for multiple analytes, and cannot distinguish easily between protein isoforms. With mass spectrometry-based proteomics techniques, the ability to thoroughly investigate such a wide population has only recently become available. Metagenomic population studies seem to be the best approach to identify key players.
Juste et al. designed their experiment to look at the gut community metaproteome, comparing stool samples from patients with Crohn's disease (n = 6) with those from healthy volunteers (n = 6). Using two-dimensional differential gel electrophoresis (2D-DIGE) and liquid chromatography–tandem mass spectrometry (LC-MS/MS), they examined differential protein abundance and then quantified the observed changes using selected reaction monitoring (SRM).
First, the researchers extracted bacterial communities from the stool samples to minimize interference from human proteins in subsequent analyses. They used 16S rRNA gene pyrosequencing to confirm that population diversity in the extracted samples matched the diversity found in the stool samples as a whole. Interestingly, the 16S rRNA profile results did not differ according to clinical status.
Once microbial fractions were extracted, the researchers used 2D-DIGE to separate protein signals and examine differential expression between Crohn's disease and control samples. They discovered 2,007 distinct protein spots across all gels, which they validated and quantified to demonstrate that 93% were unchanged by clinical status. Using LC-MS/MS analysis in an LTQ Orbitrap Discovery hybrid ion trap-Orbitrap mass spectrometer (Thermo Scientific), the researchers analyzed the remaining 7% (n = 141), identifying 89 protein spots as bacterial proteins; of the 141 spots, 53 were increased and 88 were decreased in patients with Crohn's disease.
For further analysis, Juste and co-authors selected a subset of 59 bacterial proteins, showing that the majority of those increased in abundance were from Bacteroides species, whereas those at lower levels came mostly from the phylum Firmicutes. With functional analysis, the scientists noted that proteins associated with survival and adaption, colonization, metabolic changes and immunostimulation of the host were those that showed differential expression. The researchers confirmed these findings by selecting 13 proteins for micro-LC–SRM quantification using a Dionex Ultimate 3000 system coupled to a TSQ Vantage triple quadrupole mass spectrometer (Thermo Scientific).
In conclusion, Juste and colleagues note the success of their metaproteomics approach in highlighting bacterial protein signals associated with Crohn's disease in their small cohort, demonstrating that SRM is a valid tool for quantifying multiple analytes in the complex gut community. The researchers are confident they have identified a valuable method for investigation of biomarkers and therapeutic strategies in this inflammatory bowel disease.
Reference
1. Juste, C., et al. (2014, January) "Bacterial protein signals are associated with Crohn's disease," Gut, doi: 10.1136/gutjnl-2012-303786.
Post Author: Amanda Maxwell. Mixed media artist; blogger and social media communicator; clinical scientist and writer.
A digital space explorer, engaging readers by translating complex theories and subjects creatively into everyday language.