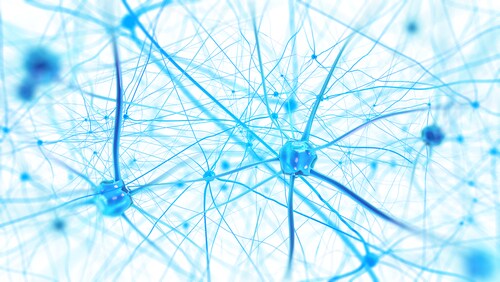 Huntington's disease (HD) is a genetic neurodegenerative disorder. With a median age of onset of 40 years, patients will typically live 15–20 years following their diagnosis. In addition to this unfortunately bleak outlook, there are no current therapies to slow disease progression, and little is known regarding HD pathophysiological mechanisms. Graham et al. (2016) posit that a lack of HD biomarkers is impeding progress toward identifying therapeutic treatments.1 To meet this need, the research group searched for probable HD biomarkers.
The study included 14 deceased HD patients and 14 healthy controls from the University of Manchester Brain Bank and Tissue Bank. Researchers took samples of the frontal lobe and striatum regions of the brain. They lyophilized the samples, reconstituted them and then filtered them using centrifugation. To identify potential biomarkers, the team analyzed proteins using liquid chromatography–mass spectrometry (LC-MS) on an UltiMate 3000 ultra-high-performance LC system coupled to an LTQ Orbitrap Elite mass spectrometer (both Thermo Scientific).
The LC-MS analysis identified 5,579 frontal lobe and 5,880 striatum features. Taking the top 200 features from the frontal lobe and the striatum, they selected ions based on their respective p value, q value and peak intensity fragmentation. They then applied further identification workflows, including a multivariate receiver operating characteristic curve–based exploratory analysis.
Employing a quantitative metabolite identification metric, they scored each metabolite based on the high-resolution retention time (1.5), accurate mass, tolerance of 5 ppm (1.0) and accurate mass tandem mass spectrum (2.0). The total score for each identified metabolite is (1.5 + 1.0 + 2.0) × 2 = 9.
Honing in on potential biomarkers, they uploaded the retention identities for each identified metabolite to the pathway analysis tool MetaboAnalyst. After cross-validating potential models, the team investigated the top 25 features for chromatographic shape and intensity. Of these, seven biochemical pathways made the final cut as potential biomarkers for HD.
Turning to metabolites, they saw altered but-2-enoic acid upregulated in the frontal lobe, and downregulated in the striatum. They found downregulated uric acid in both the frontal lobe and the striatum. In the striatum only, they saw upregulated taurine.
The researchers note the value of analyzing multiple brain regions for changes in HD. They predict further brain characterizations will offer even more insights into new biomarkers and novel treatment strategies for HD.
Reference
1. Graham, S.F., et al. (2016) "Novel metabolite biomarkers of Huntington's disease as detected by high-resolution mass spectrometry," Journal of Proteome Research, 15(5) (pp. 1592–1601), doi: 10.1021/acs.jproteome.6b00049.