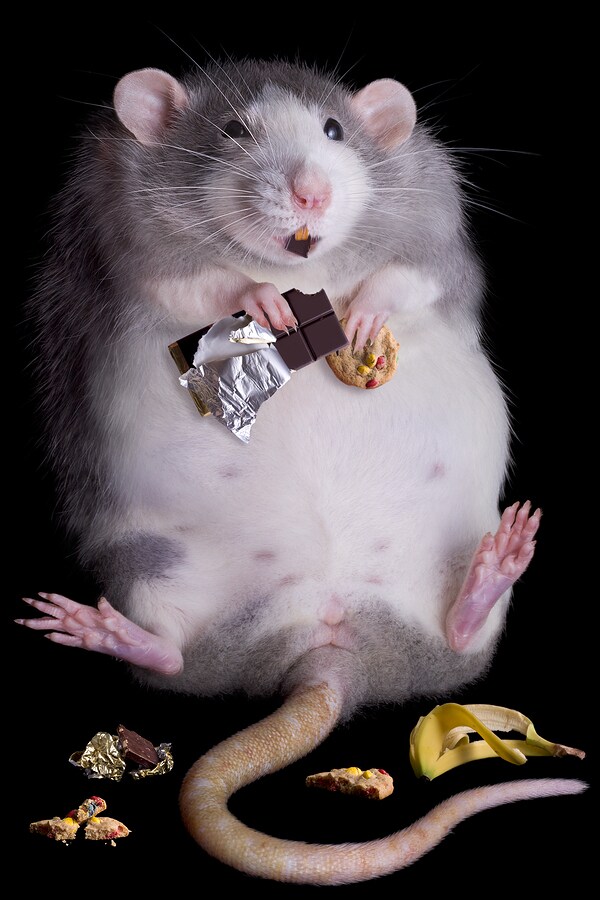 Insulin resistance is one factor known to affect vascular endothelia. Previous studies have shown that the loss of insulin activation of insulin receptor substrate from the phosphorylated Akt pathway (IRS/p-Akt) can lead to an increased risk of vascular dysfunction, in turn resulting in an increased risk of coronary artery disease and atherosclerosis.1 IRS proteins are regulated through phosphorylation on tyrosine, serine and threonine residues. Multiple sites on both IRS-1 and IRS-2 have been previously identified and researchers have determined that the function of serine/threonine phosphorylation sites (p-Ser/Thr) is to negatively regulate insulin signaling; however, few of the IRS-2 sites have been studied in detail.2
Another important pathway component, protein kinase C (PKC), is induced by hyperglycemia and angiotensin II (AngII). PKC is another known inhibitor of insulin activation; researchers have demonstrated an increased risk of atherosclerosis in response to activation of PKC in mouse studies.3 In their August 2013 publication, Park et al. sought to investigate IRS-2 phosphorylation sites to determine how IRS-2 activation might correlate with insulin resistance in endothelial cells.4
Tandem mass spectrometry was used to identify p-Ser/Thr on IRS-2. For their experiments, the researchers used immunoprecipitated IRS-2 from cell lysates containing bovine aortic endothelial cells. Lysates of endothelial cells were subjected to sodium dodecyl sulfate-polyacrylamide gel electrophoresis. The samples were stained with Coomassie brilliant blue G-250 stain, and an in-gel trypsin digest was performed. The digests were separated by capillary high-performance liquid chromatography on a C18 Picofrit column (New Objective), followed by analysis on a two-dimensional linear quadrupole ion trap mass spectrometer (Thermo Scientific).
Analysis via mass spectrometry identified two novel phosphorylation sites on IRS-2: Ser303 and Ser675. The researchers targeted additional experiments aimed at understanding what role these phosphorylation sites played on IRS-2. They performed experiments using lean and fatty male Zucker rats (an established model of  insulin obesity and resistance), which were treated with and without insulin intravenously for 10 minutes. The researchers subsequently took samples of aortic tissue from the sacrificed rats and then immunoprecipitated cell lysates with IRS-2 antibody, immunoblotting for p-Ser303 and p-Ser675. The researchers observed that p-Ser303 and p-Ser675 levels significantly increased in fatty rats as compared to lean rats. They also found that p-Ser303 and p-Ser675 of IRS-2 induced by Angiotensin II could block insulin signaling through dephosphorylation of p-Tyr671 and p-Tyr911 in the endothelium of the aorta, in the endothelial dysfunctional state in vivo.
The researchers were encouraged by their results and proposed that the novel phosphorylation sites Ser303 and Ser675 potentially be used as targets for drug therapies to improve insulin signaling in the endothelium, thereby improving or even preventing endothelial dysfunction.
References
1. Park, K., et al. (2010) "Loss of insulin signaling in vascular endothelial cells accelerates atherosclerosis in apolipoprotein E null mice," Cell Metabolism, 11(5) (pp. 379–89).
2. Greene, M.W., and Garofalo, R.S. (2002) "Positive and negative regulatory role of insulin receptor substrate 1 and 2 (IRS-1 and IRS-2) serine/threonine phosphorylation," Biochemistry, 41(22) (pp. 7082–91).
3. Taguchi, K., et al. (2011) "Dysfunction of endothelium-dependent relaxation to insulin via PKC-mediated GRK2/Akt activation in aortas of ob/ob mice," American Journal of Physiology, Heart Circulation Physiology, 301(2) (H571–83).
4. Park, K., et al. (2013, August) "Serine Phosphorylation Sites on IRS2 Activated by Angiotensin II and Protein Kinase C to Induce Selective Insulin Resistance in Endothelial Cells," Molecular and Cellular Biology, 33(16) (pp. 3227–41).
Post Author: Emily Humphreys. As an undergraduate studying biology at the University of Utah, Emily balanced a heavy class schedule while working long hours in a lab studying eye development. Following graduation, she became involved in infectious disease and aging research involving SNPS.
While she enjoyed the thrill of research, Emily has since traded bench work for science journalism.
She has spent the last year writing about new developments involved in proteomics research, and now food testing.
When she isn't writing,she can be found playing outside with her kids.