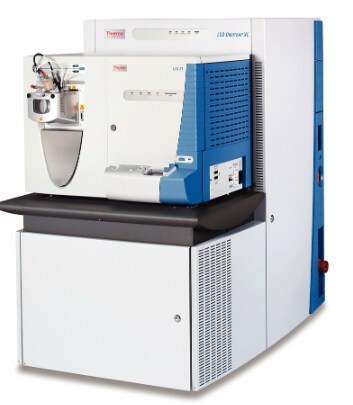 High-resolution liquid chromatography–mass spectrometry (LC-MS) is a key player in the separation and detection of small molecules for metabolome analysis. Using high-accuracy instrumentation for either targeted or non-targeted studies, research teams can characterize metabolic pathways and perform the groundwork for biomarker discovery. Indeed, the majority of the available databases that catalog small molecules are the result of high-resolution LC-MS.
Standard practice in metabolomics may be cumbersome, however, due to the necessity of meticulously ensuring that redundant data do not skew the model. For this reason, researchers turn to data fusion, whereby redundant ionic information can be conflated to allow "one feature for one peak" to emerge from the constellation of data, thus simplifying the search for legitimate biomarkers.
Recently, Zeng et al. established a theoretical protocol for data fusion and applied it to the analysis of metabolome data drawn from samples of hepatocellular carcinoma (HCC) and healthy controls.1 They performed non-targeted metabolomics using Accela HPLC and LTQ Orbitrap XL hybrid ion trap-Orbitrap mass spectrometer (Thermo Scientific), with a 10 cm × 2.1 mm I.D. × 1.7 µm HSS T3 column in both positive and negative ion modes (1.0 s/spectrum, mass range 50–1100 Da, maximum resolution 100,000 @ m/z 400, mass accuracy <2 ppm). For ion extraction and alignment, the team relied upon SIEVE software revision 2.0 (Thermo Scientific).
The framework for this method requires the systematic fusion of peak ions with a common metabolite of origin and low mass variation from theoretical values. The researchers assert that the accuracy of this method, particularly in the case of complicated systems, requires strict threshold for retention time (tR) shift and mass error, as well as precise m/z detection that can only be generated using high-resolution MS instrumentation. For accurate ion fusion, the team focused on four relationships: isotopic distribution, adduct ions, neutral loss and correlation analysis. Using available reference tools (aligned table of peak ions, adduct ion table, previously established values for neutral loss), they applied the first three relationships (in other words, mass characteristics) to each extracted ion within the retention time window. For the fourth relationship (correlation analysis), they determined the peak intensity correlation coefficient (CC), which should be close to 1 for samples derived from a single molecule, and set the experimental parameter below this threshold. In this way, they eliminated redundant data, allowing the metabolome to reflect "one feature for one peak."
For direct application to HCC metabolomics, Zeng et al. pretreated the data and set the following parameters: 0.05 min tR shift, 0.005 difference between experimental and theoretical m/z, and 0.95 CC. In positive ionization mode, they found 609 ion pairs (from 1,305 remaining features after pre-treatment) that met one or more of the four relationships' criteria. These were fused to 106 metabolite features. In negative mode, the researchers found 1,084 ion pairs (from 1,523 features) that were fused to 169 metabolite features. When the researchers compared error rates for data sets with and without fused ions, they confirmed that ion fusion decreases redundancy, enhances the identification of unknown metabolites, and improves the discovery of reliable metabolic biomarkers. Overall, data fusion promises to enhance metabolomics studies with real-world clinical applications.
Reference
1. Zeng, Z., et al. (2014, April) "Ion Fusion of High-Resolution LC-MS-Based Metabolomics Data to Discover More Reliable Biomarkers," Analytical Chemistry, 86 (pp. 3793–800), doi: 10.1021/ac500878x.
Post Author: Melissa J. Mayer. Melissa is a freelance writer who specializes in science journalism. She possesses passion for and experience in the fields of proteomics, cellular/molecular biology, microbiology, biochemistry, and immunology. Melissa is also bilingual (Spanish) and holds a teaching certificate with a biology endorsement.