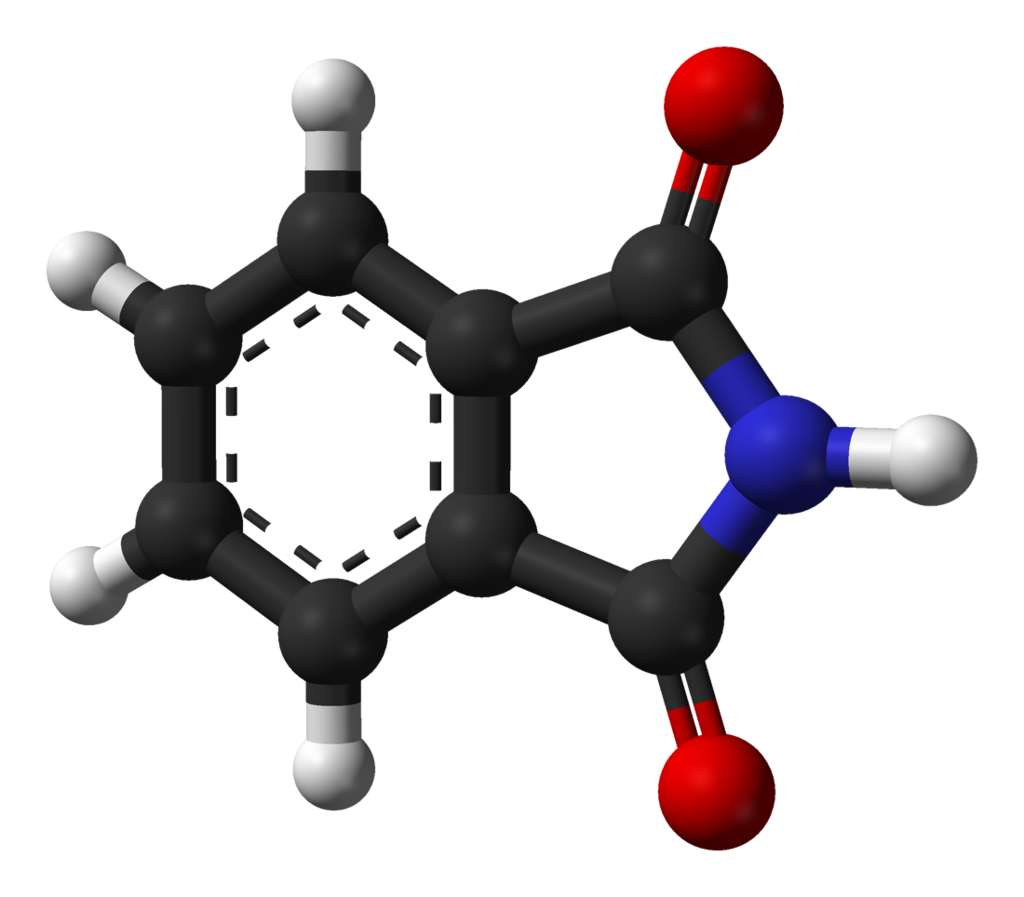 "And now, shipmates, this black spot? 'Tain't much good now, is it?"
― Robert Louis Stevenson, Treasure Island
Imagine being able to specifically target a cancer protein for immediate destruction, slipping Robert Louis Stevenson's notorious black spot into a crevice in the secondary structure and spelling imminent death. Well, this is what Winter et al. (2015) describe in a recent drug discovery report for Science.1 Using phthalimide conjugation, the researchers not only specifically marked BRD4, a transcriptional coactivator important in MYC oncogene upregulation, for proteasomal degradation, but also achieved reduced tumor burdens in vivo.
The research team combined two drugs, thalidomide and JQ1, exploiting the properties of each to create a bifunctional compound, dBET1, that drives the proteasomal degradation of BRD4. JQ1, which in itself is anti-oncogenic, selectively binds BET bromodomains on the transcription factor, thus competitively inhibiting BRD4 activity on chromatin. Thalidomide, a phthalimide-based drug with immunomodulatory properties, binds cereblon (CRBN) in the cullin-RING ubiquitin ligase (CRL) complex, which is important in proteasomal protein degradation.
After confirming that the new phthalimide conjugate, dBET1, retained affinity for BRD4 and that this binding was specific, the team used a human acute myelocytic leukemia (AML) cell line, MV4;11, to show that treatment with the conjugate over 18 hours reduced BRD4 abundance. The researchers also found this with dBET1 treatment of other human cancer cell lines (SUM159, MOLM13). Following this, Winter et al. investigated the mechanisms by which dBET1 inhibits BRD4. By focusing primarily on proteasome function, the researchers determined that the reduction in BRD4 abundance in MV4;11 cells is proteasomal and dependent on CRBN binding activity.
Having established targeted proteasomal degradation using the dBET1 conjugate, Winter et al. then investigated the proteomic consequences of treatment in MV4;11 cells. Scientists at the Thermo Fisher Scientific Center for Multiplexed Proteomics (Harvard Medical School) used quantitative proteomics analysis with an isobaric tagging approach to compare the immediate effects of dBET1 treatment following two hours of incubation with the responses to JQ1 and vehicle control. Spectral data analysis identified 7,429 proteins with few differences in response to either treatment. JQ1 treatment reduced levels of MYC and oncoprotein PIM1 similarly to the response following dBET1 incubation. However, treatment with the latter also reduced BRD2, BRD3 and BRD4 abundance, findings that the research team confirmed with specific immunoblotting. Measuring expression of mRNA showed that both treatments reduced levels of MYC and PIM1 abundance. However, Winter et al. found no difference in BRD3 and BRD4, suggesting that dBET1 reduces the protein levels by post-transcriptional regulation.
Investigating the antiproliferative potential of the phthalimide conjugate, dBET1, Winter and coauthors examined apoptotic response in both MV4;11 and DHL4 lymphoma cells, and in primary human AML blast cultures. Compared to JQ1 treatment, dBET1 stimulated a profound and prolonged apoptotic response in both cell lines, suggesting that targeted degradation could be a more effective treatment than target inhibition.
The research team also saw this result following in vivo treatment, using a mouse hind limb xenograft model of MV4;11 cells and in a disseminated aggressive leukemia model (mCherry+ MV4;11). Not only did mice tolerate dBET1 treatment over two weeks of intraperitoneal administration, but they also demonstrated a reduction in tumor volume and disease dissemination better than the response to JQ1. The mCherry mice treated with dBET1 also showed a greater response than those receiving JQ1. Enhanced BRD4 degradation, downregulation of MYC and inhibition of cell proliferation accompanied the anti-tumor effect.
Having demonstrated that this technique is also applicable to other protein targets, the authors strongly suggest that pthalimide conjunction has the therapeutic potential to deliver a pharmacological black spot to pathways currently resistant to treatment.
Reference
1. Winter, G.E., et al. (2015) "Phthalimide conjugation as a strategy for in vivo target protein degradation," Science 348 (pp.1376-81), doi: 10.1126/science.aab1433