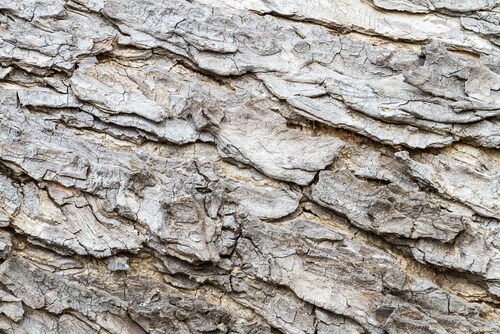 Mimosa plant species, found distributed throughout South and Central America, are rich in phytochemicals and possess antioxidant, antimicrobial and cytotoxic properties. Monção et al. (2015) turned to chemical evaluation of extracts taken from the stem bark of Mimosa caesalpiniifolia to identify bioactive components and characterize cytotoxic effects seen in several human tumor cell lines.1
M. caesalpiniifolia is native to Brazil and has a long history of use in traditional folk remedies. Preparations made from the stem bark and flowers treat conditions such as bronchitis, skin infections and injury, inflammation and hypertension. Furthermore, research has also shown cytotoxic effects in this plant species, with leaf extracts inducing death in MCF-7 breast cancer cells.2 Monção et al. sought to further characterize the active substances present in M. caesalpiniifolia by examining crude extracts prepared from the plant's stem bark using gas chromatography–quadrupole mass spectrometry (GC-qMS) and high-resolution mass spectrometry (HRMS). They further investigated the fractions via 3-(4,5-dimethylthiazol-2-yl)-2,5-diphenyltetrazolium bromide (MTT) cell growth assay to assess cytotoxic activity in human tumor cell lines.
First, the researchers dried and pulverized bark obtained from a certified specimen of M. caesalpiniifolia before proceeding with extraction steps using ethanol (EtOH) followed by derivatization. They partitioned the derivatives into the following fractions: hexane, dichloromethane, ethyl acetate and aqueous. Analyzing the fractions separately, the team subjected the non-polar and acidic derivatives (hexane and dichloromethane fractions) to GC-qMS. They characterized polar compounds from EtOH extraction using HRMS and an ESI(–)-LTQ Orbitrap XL hybrid ion trap-Orbitrap mass spectrometer (Thermo Scientific). Spectral data were analyzed using Xcalibur software (version 2.1, Thermo Scientific).
The researchers achieved highest extraction efficiency with the aqueous fraction and lowest with the n-hexane fraction. They found and identified many different phytochemicals in the crude extracts, including fatty acid derivatives, triterpenes and steroids (via GC-qMS), in conjunction with high flavonoid and polyphenol content (via HRMS) of EtOH fractions. Of particular interest, the scientists found high levels of caffeoyl hexose and betulinic acid.
Once identified, the researchers further examined EtOH extracts and fractions for cytotoxicity. They grew human tumor cell lines HCT-116 (colon), OVCAR-8 (ovarian) and SF-295 (glioblastoma) in 96-well plates, treating them with ethanol extracts, fractions or sub-fractions and then comparing responses to treatment with DMSO (control) or doxorubicin (positive control). Examining the color change induced by reduction of MTT by living cells, the team found cytotoxic effects in all fractions and extracts. Using growth inhibition as a marker of cytotoxicity, Monção et al. found the least activity in the aqueous and ethyl acetate fractions. They saw the highest cytotoxic activity in the dichloromethane and betulinic acid fractions collected, with approximately 86% growth inhibition.
The team also noted that cytotoxic activity varied according to cell line. For example, SF-295 cells showed a stronger response to treatment with ethyl acetate and aqueous fractions than the other two tumor cell lines, whereas the strongest response induced by hexane fractions was in HCT-116 cells. Dichloromethane and betulinic acid fractions, however, performed equally well in all cell lines investigated.
With reference to the identification data gained from GC-qMS and HRMS, the researchers suggest that the cytotoxic effects of M. caesalpiniifolia are due to the presence of betulinic acid in the stem bark extracts. Noting that the crude extract preparation closely mimics the ethnopharmacological use of the mimosa stem bark, Monção et al. agree that synergy among active compounds could also be responsible for the cytotoxic effect observed in cell culture and cannot be discounted. They are following up with further studies of the biological activity and potential applications of M. caesalpiniifolia phytochemicals in cancer treatment.
References
1. Monção, N.B.N., et al. (2015, March) "Assessing chemical constituents of Mimosa caesalpiniifolia stem bark: Possible bioactive components accountable for the cytotoxic effect of M. caesalpiniifolia on human tumour cell lines," Molecules, 20 (pp. 4204–24), doi: 10.3390/molecules20034204.
2. Silva, M.J.D., et al. (2014) "Ethanolic extract of Mimosa caesalpiniifolia leaves: Chemical characterization and cytotoxic effect on human breast cancer MCF-7 cell line," South African Journal of Botany, 93 (pp. 64–69).
Post Author: Amanda Maxwell. Mixed media artist; blogger and social media communicator; clinical scientist and writer.
A digital space explorer, engaging readers by translating complex theories and subjects creatively into everyday language.