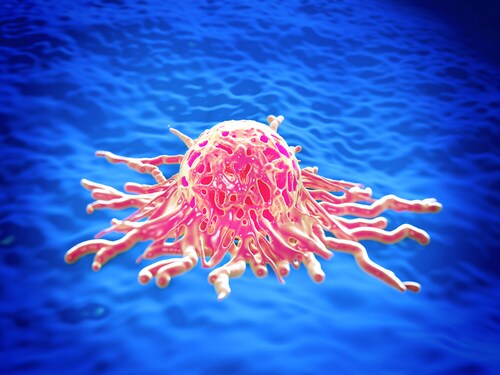 As the second most common cancer affecting women, cervical cancer constitutes a serious health concern. Cervical intraepithelial neoplasia (CIN) is a non-invasive epithelial abnormality associated with the human papillomavirus (HPV). CIN precedes the development of invasive cancer, usually over the course of many years. The World Health Organization grades CINs (CIN1, CIN2, CIN3) based on degree of irregularity and perceived cancer risk. Although 5–30% of CIN2 and CIN3 lesions give rise to cancer, 32-43% regress spontaneously. Yet nearly all patients with biopsy-confirmed CIN2 and 3 lesions undergo aggressive therapeutic intervention—diathermic cone excision—which carries serious side effects.
Recently, Uleberg et al. (2014) analyzed protein samples from CIN2 and 3 lesions with known outcomes for the purpose of identifying predictive biomarkers for regression or persistence. To do this, they imported one data set from their previous study2 using SELDI-TOF–MS (surface-enhanced laser desorption/ionization–time-of-flight mass spectrometry) peaks to profile extracted punch biopsy proteins, in order to distinguish between normal and abnormal tissue. For the current study, they highlighted 40 peaks meeting the present criteria. After applying a binary logistic regression model, one peak (m/z 6,034) emerged as a likely candidate, but when compared with a verified discriminatory peak, the candidate peak was insufficient to distinguish between regressive and persistent lesions.
The results gleaned from liquid chromatography–mass spectrometry (LC-MS) were more promising. For these data sets, the researchers acquired samples from 170 patients with abnormal pap smears who underwent cone excision 100–126 days after cone biopsy. They subjected these samples to high-performance LC-MS using a Dionex UltiMate 3000 Nano LC system coupled to an LTQ Orbitrap hybrid ion trap-Orbitrap mass spectrometer (Thermo Scientific), for the purpose of evaluating whether the detected proteins could differentiate between regressive and persistent CIN2 and 3 lesions. From these samples, under the direction of two pathologists, the research team selected a learning set containing 10 patients with CIN2 (5 regressive, 5 persistent) and 10 patients with CIN3 (5 regressive, 5 persistent). They completed a second validation study using another 20 samples with the same distribution to verify the prognostic value of the learning set. The researchers relied upon Proteome Discover software version 1.0 (Thermo Scientific) for data analysis.
Three statistical methods, all applied to the LC-MS data sets, returned the unanimous result: ZNF441, a KRAB-containing zinc finger protein whose precise function remains unclear, effectively distinguishes between regressive and persistent CIN2 and CIN3 lesions. Phospholipase D6 (PLD6), a protein associated with piRNAs, assisted with this discriminatory function. The researchers note that both of these proteins are known tumor growth repressors. Zinc finger proteins have been demonstrated to induce apoptosis and repress signal transduction genes necessary for carcinogenesis. Using the optimal thresholds, ZNF441 and PLD6 correctly classified all regressive and persistent lesions in the learning set. For the validation set, these proteins correctly classified 9 out of 10 regressive lesions and all persistent lesions.
Uleberg et al. posit that this finding is promising for two reasons: first, it furthers the understanding of the underlying biological mechanisms associated with regression in abnormal cervical lesions and, second, it offers robust candidate biomarkers that can predict regressive and persistent lesions. Ultimately, these biomarkers could assist clinicians in personalizing treatment options and in reducing overtreatment of CIN2 and CIN3 lesions that are likely to regress organically.

References
1. Uleberg, K.E., et al. (2014, June) "Prediction of Spontaneous Regression of Cervical Intraepithelial Neoplasia Lesions Grades 2 and 3 by Proteomic Analysis," International Journal of Proteomics, doi: 10.1155/2014/129064.
2. Uleberg, K.E., et al. (2011) "A protein profile study to discriminate CIN lesions from normal cervical epithelium," Cellular Oncology, 34(5) (pp. 443–50).
Post Author: Melissa J. Mayer. Melissa is a freelance writer who specializes in science journalism. She possesses passion for and experience in the fields of proteomics, cellular/molecular biology, microbiology, biochemistry, and immunology. Melissa is also bilingual (Spanish) and holds a teaching certificate with a biology endorsement.