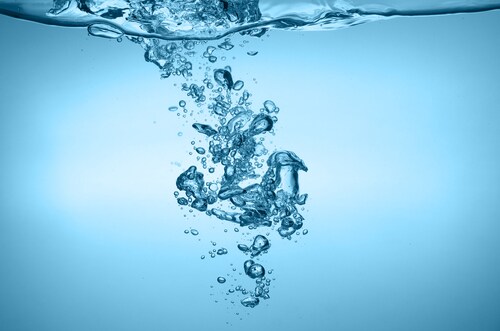 When prescribed substances enter the environment through excretion or disposal into wastewater, pharmaceutically active compounds persist, posing a risk to humans and wildlife. Although targeted proteomics analysis of known parent compounds has proven both sensitive and selective, the detection and quantification of pharmaceutical metabolites poses greater challenges. Recently, Wang and Gardinali (2014) turned to high-resolution mass spectrometry (HRMS) for the identification of phase II metabolites in reclaimed water.1
First, the researchers evaluated the specific performance of the Q Exactive hybrid quadrupole-Orbitrap mass spectrometer (Thermo Scientific). To do this, they injected a mixture (10 uL) of pharmaceutical reference standards (200 ng mL-1) immediately following calibration and after each sequence, over a 16-hour time period. They reported superior mass accuracy compared with time-of-flight instruments, with values below 2.9 ppm for all compounds except naproxen (3.9 ppm), and 4 ppm or lower for all standards.
The team then used accurate mass to tentatively identify phase II metabolites in reclaimed water samples, focusing on analytes with peak intensities of 1 × 105 counts or better for data-dependent MS/MS. They used MetWorks software (1.3, Thermo Scientific) to compile data on parent compounds (elemental composition, exact mass, observed accurate mass) and phase II modifications (including exact mass). The extracted ion chromatograms revealed sulfamethoxazole at 5.46 min and two of its phase II metabolites, sulfamethoxazole glucuronide and acetylsulfamethoxazole, at 5.38 min and 5.56 min, respectively. After confirming these identifications with accurate mass, Wang and Gardinali turned their attention to constructing fragmentation patterns for the identified metabolites using Mass Frontier software (7.0, Thermo Scientific). They observed good agreement between the values found in this study and previous studies and noted excellent consistency between the observed fragment ions and the software's predicted ions and proposed pathways.
Finally, the team analyzed reclaimed water spiked with surrogate internal standard sulfamethoxazole-d4. They used full-scan MS for the peak area indicated by the extracted ion chromatograms and constructed a calibration curve over a 0.1 ng mL-1 to 200 ng mL-1 concentration range (R2 >0.99). The detection limit and recovery for sulfamethoxazole were 67 ng L-1 and 94 ± 14%, respectively. Because the phase II metabolites eluted closely together (~0.22 min), the team tentatively identified them based on the response factor of the parent compound, without consideration for matrix effects. When the researchers applied this strategy to reclaimed water samples collected over an entire month, the only parent compound and phase II metabolites consistently detected were sulfamethoxazole (2,848 ± 1,367 ng L-1), sulfamethoxazole glucuronide (2,859 ± 1,526 ng L-1) and acetylsulfamethoxazole (1,980 ± 1,410 ng L-1). This is an indication that these compounds survive the wastewater treatment process and persist in the environment. Although this finding is consistent with previous observations for sulfamethoxazole and acetylsulfamethoxazole, it is the first indication that sulfamethoxazole glucuronide survives the treatment process intact and suggests that multiple factors (temperature, bacterial load, etc.) impact the microbial breakdown of this metabolite.
Wang and Gardinali posit that this research confirms the potential threat of pharmaceuticals and secondary metabolites to surface and drinking water and points to the imperative nature of environmental monitoring protocols for these pollutants. They call for further studies of commonly prescribed pharmaceuticals, with a specific eye toward those sustaining extensive phase II metabolism.
Reference
1. Wang, J., and Gardinali, P. (2014, July) "Identification of phase II pharmaceutical metabolites in reclaimed water using high resolution benchtop Orbitrap mass spectrometry," Chemosphere, 107 (pp. 65–73), doi: 10.1016/j.chemosphere.2014.03.021.
Post Author: Melissa J. Mayer. Melissa is a freelance writer who specializes in science journalism. She possesses passion for and experience in the fields of proteomics, cellular/molecular biology, microbiology, biochemistry, and immunology. Melissa is also bilingual (Spanish) and holds a teaching certificate with a biology endorsement.