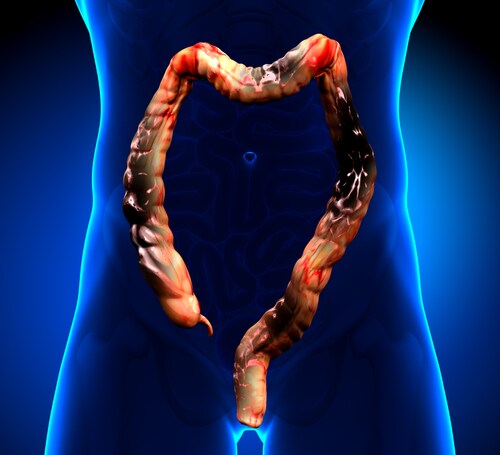 Cancer's ability to metastasize, or develop secondary malignant growths, is frustrating for clinicians trying to treat the disease. Because of its aggressive and unpredictable nature, which causes a decreased response to treatment,1 metastasis is also devastating news for patients.
To provide new insights into cancer metastasis, a research team comprising collaborators from Seoul, Korea and Charlotte, South Carolina, USA investigated the anti-metastatic properties of three chemotherapeutic drugs and three compounds from natural sources.2
Using a comparative proteomic analysis, Lee et al. analyzed colorectal cancer (CRC) cell lines SW480 and SW620. In vitro models widely utilize these cell lines, which derive from primary and secondary tumors (respectively) from a single patient.
The research team began by digesting cells and extracting peptides. After additional steps, the extracted peptides were ready for analysis using liquid chromatography and tandem mass spectrometry (LC-MS/MS). The team used an LTQ Orbitrap XL hybrid ion trap-Orbitrap mass spectrometer (Thermo Scientific) equipped with a UPLC system.
The investigators searched the mass spectrometric data against the human International Protein Index (IPI) version 3.72, FASTA database (86,392 entries) within the BioWorks software version 3.3.1 SP1 (Thermo Scientific), applying the SEQUEST search algorithm (SRF version 5). Looking at potential biomarkers of metastasis in SW480 and SW620, they found some substantial differences, including highly elevated fatty-acid synthase expression and upregulated levels of histones H4, H1.2 and H2.
Lee and colleagues treated SW620 cells with three chemotherapeutics: oxaliplatin, sorafenib and 5-fluorouracil (5-FU). The natural treatments—ginsenoside 20(S)-Rg3, curcumin and luteolin—were all herbal dietary components. When utilizing the chemotherapeutics, the research team treated cells at concentrations of 10 μM, 0.15 μM and 10 μM, respectively. Herbal treatments were administered at 10 μM, 20 μM and 50 μM, respectively.
The team identified over 4,100 proteins from the six treatments of SW620, with 2,010 common proteins. In cells treated with oxaliplatin, sorafenib and curcumin, they observed a downregulation of fatty acid synthase, with curcumin having the strongest effect. Related to this, ginsenoside 20(S)-Rg3 inhibited fatty acid synthase altogether. They also observed histone H4 downregulation by ginsenoside 20(S)-Rg3.
The researchers remark that oxaliplatin and 5-FU are considered to be first-line chemotherapeutics in the clinical treatment of colon cancer. While oxaliplatin did affect protein expression, 5-FU did not significantly alter protein expression in this study.
After validating the results with pathway analysis and immunoblotting assays, the researchers are confident in their results. Although further testing is required, they report oxaliplatin, ginsenoside 20(S)-Rg3 and curcumin are promising candidates for preventing metastasis in colorectal adenocarcinoma.
References
1. Jiang, W.G., et al. (2006) "Does the PGC-1/PPARgamma pathway play a role in Com-1/p8 mediated cell growth inhibition in prostate cancer?," International Journal of Molecular Medicine, 18 (pp. 1169–75).
2. Lee, J.G., et al. (2015, January) "Identification of anti-metastatic drug and natural compound targets in isogenic colorectal cancer cells," Journal of Proteomics, 113 (pp. 326–36), doi: 10.1016/j.jprot.2014.10.009.
Post Author: Emily Humphreys. Emily has previous research experience in eye development, infectious diseases, and aging. While she enjoyed the thrill of research, She has since traded bench work for science journalism. Emily has been a regular contributor to Accelerating Science since 2012.