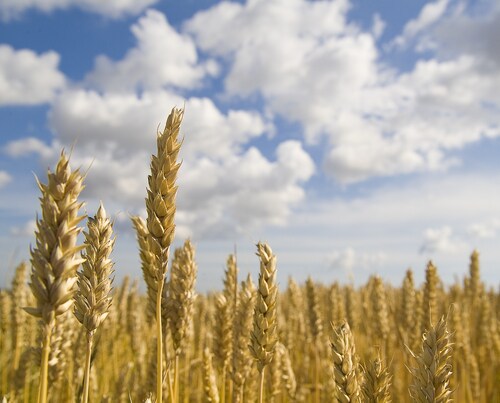 During the period 2010–2011, France used approximately 62,000 tons of pesticides; the country remains the major consumer of pesticides in Europe.1 High levels of pesticide use can lead to adverse health effects, yet most efforts to monitor pesticides have focused on environmental or food exposure and do not address co-exposure.
In a recent publication, a French research team detailed its development of an untargeted "exposomics" approach to detect pesticide metabolites using ultra-high-performance liquid chromatography coupled to high-resolution mass spectrometry (UHPLC–HRMS). The researchers aimed to develop a method linking unknown end products of pesticide metabolism with complex contaminant groups for screening and biomonitoring.2
For their experiments, Jamin et al. obtained urine samples from pregnant women enrolled in the PELAGIE epidemiological cohort (which, at the time, comprised 3,421 women). They randomly selected 10 samples from women in each of four different groups, defining the groups based upon living in either an urban area or in areas with weak, medium or high levels of exposure to farmland devoted to cereal crops.
After diluting urine samples, the researchers performed UHPLC–HRMS using an Dionex UltiMate 3000 RSLCnano LC system and an LTQ Orbitrap XL hybrid ion trap-Orbitrap mass spectrometer (both from Thermo Scientific). The LTQ Orbitrap XL mass spectrometer acquired spectra at a resolution of 30,000 from m/z 60 to 800. The researchers then extracted ion signals based upon the mass of each [M + H]+ or [M − H]– using MetWorks software, version 1.3; they also used Xcalibur Qual Browser software to make structural characterizations (both from Thermo Scientific).
The researchers sought to use the exposomics (defined as the study of the exposome, or measure of lifetime exposures of an individual) approach to discriminate individuals according to their living environment by comparing samples based upon signals representing different compositions of metabolites found in urine. To make their comparisons, the researchers analyzed the signals using multivariate methods, which enabled the discrimination of exposure groups.
Pesticides of interest were selected using reported data that described pesticide use in the area. The research team came up with an initial list of 47 parent pesticides; they then looked for similarities in structure, with the goal of finding biomarkers for different metabolites. Out of this initial list, the researchers found that four metabolites of two fungicides, azoxystrobin and fenpropimorph, could be discriminated among the four sub-populations. They found that women living closer to areas where cereal crops were grown exhibited higher levels of pesticides.
The researchers suggest that their approach can also be implemented in a variety of contaminant families, including for multiple exposures. Specifically, they plan to widen the xeno-metabolome coverage and extend its application to mycotoxins and polycyclic aromatic hydrocarbons.
References
1. UIPP. (2011–2012) "Rapport d'activité" [activity report].
2. Jamin, E.L. et al. (2013) "Untargeted profiling of pesticide metabolites by LC–HRMS: An exposomics tool for human exposure evaluation," Analytical and Bioanalytical Chemistry, 406 (pp. 1149–61), doi: 10.1007/s00216-013-7136-2.
Post Author: Emily Humphreys. Emily has previous research experience in eye development, infectious diseases, and aging. While she enjoyed the thrill of research, She has since traded bench work for science journalism. Emily has been a regular contributor to Accelerating Science since 2012.