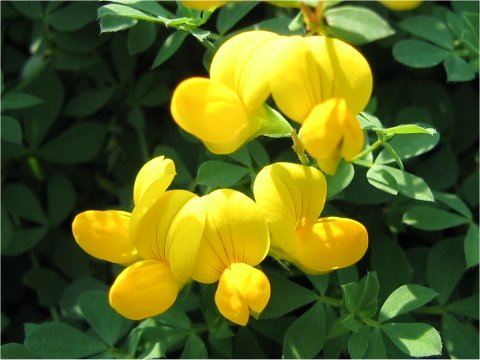 The legume Lotus japonicas has a short life cycle, synteny with other legume species, and a small, previously sequenced genome.1 These characteristics make it an ideal reference for other legumes that are more difficult to study.
Building off of the genomic data previously obtained for L. japonicas, Ino et al. (2013) have now profiled the phosphoprotein expression in the cotyledons and hypocotyls.2 This information is of interest in the study of seed germination.
After the seeds were soaked in water, the researchers separated, then ground, the cotyledons and hypocotyls. They then isolated the proteins, digested them with trypsin, and enriched the phosphopeptides using metal-oxide affinity chromatography, prior to mass spectrometry on an LTQ Orbitrap Velos (Thermo Scientific).
The analysis identified a total of 721 phosphopeptides derived from 343 phosphoproteins in cotyledons and 931 phosphopeptides from 473 phosphoproteins in hypocotyls. There was also a 46.5% overlap between the phosphoproteins identified in the two organs.
Of the 473 phosphoproteins detected in hypocotyls, 24 were RNA processing-related proteins such as mRNA-splicing factors and RNA-binding proteins; this indicates that protein synthesis is necessary for differentiation into various organs. These proteins were also upregulated in hypocotyls.
The researchers also performed a follow-up experiment using real-time polymerase chain reaction. This revealed another interesting finding—the expression of the ATM-kinase homologue in cotyledons was approximately 3.7-fold higher than in L. japonicus hypocotyls. ATM kinase is a sensor kinase that responds to DNA damage; when activated, it can cause cell death or regulate the cell cycle via phosphorylation signaling. The team concluded that this ATM-kinase homologue plays a significant role in cell proliferation in the cotyledons of L. japonicus seeds.
References
1. Sato, S., et al. (2008) "Genome structure of the legume, Lotus japonicas," DNA Research, 15 (pp. 227–39).
2. Ino, Y., et al. (2013, November) "Phosphoproteome analysis of Lotus japonicus seeds," Proteomics, doi: 10.1002/pmic.201300237 [e-pub ahead of print].
Post Author: Emily Humphreys. As a biology undergraduate at the University of Utah, Emily balanced a heavy class schedule while working long hours in a lab studying eye development. Following graduation, she became involved in infectious disease and aging research involving SNPS.
While she enjoyed the thrill of research, Emily has since traded bench work for science journalism.
And has been a regular contributor to Accelerating Science since 2012.