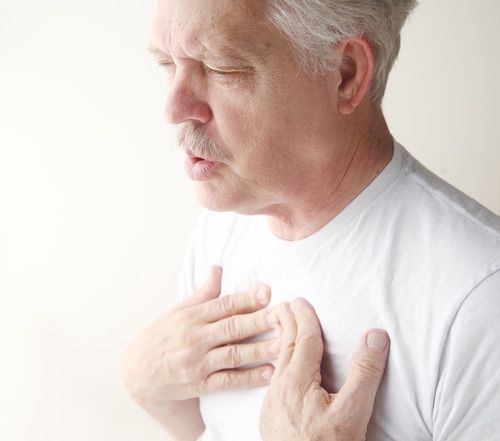 Acute Respiratory Distress Syndrome (ARDS) carries a high mortality rate. Unfortunately, our ability to make prognostic predictions or to stratify patients according to their prognostic risk is challenging. Bhargava et al. (2014) propose a framework for future studies that utilizes protein profiling to identify panels of proteins paralleling pathophysiological changes in ARDS.
The pathophysiology of ARDS causes a large number of inflammatory mediators that damage alveolar epithelium, endothelium and basement membranes. Bhargava and colleagues hypothesized that individuals who survived ARDS would demonstrate a distinct bronchoalveolar lavage fluid (BALF) protein profile.
The research team collected 22 early-phase BALF samples, which they grouped according to early-phase (Day 1–7) survivors (n=7), early-phase non-survivors (n=8), and late-phase (Day 8–35) survivors (n=7). Insufficient BALF was available to analyze late-phase samples from individuals who did not survive. The team pooled samples from each subgroup, enriching medium- and low-abundance proteins before trypsin digestion and subsequent iTRAQ labeling for mass spectrometry (MS). They then performed, via an LTQ Orbitrap Velos hybrid ion trap-Orbitrap mass spectrometer (Thermo Scientific), a data-dependent acquisition of the six most intense peaks per liquid chromatography fraction, with higher-energy collision-induced dissociation as the activation type for peptide tandem MS. The researchers also searched the Database for Annotation, Visualization and Integrated Discovery (DAVID, http://david.abcc.ncifcrf.gov) in order to build a picture of the biological significance of the differentially expressed proteins. Finally, they measured selected protein levels using enzyme-linked immunosorbent assay (ELISA).
Bhargava et al. identified 161 proteins that were differentially expressed in early-phase survivors, as compared to early-phase non-survivors. Of these, 86 proteins were more abundant in non-survivors, while 75 proteins expressed in survivors. The gene ontology (GO) enrichment analysis revealed significant differences in the functional roles of the proteins expressed in the BALF of these two groups. Survivors expressed ontologies involved in coagulation (fibrinolysis and coagulation and wound healing), cellular ion homeostasis, and immune activation, as opposed to non-survivors, who demonstrated a disorganization of actin filament-based processes.
Of the 172 proteins that the researchers found to be differentially expressed between early- and late-phase survivors, 91 were more abundant in early-phase survivors, with GO analysis indicating an abundance of lymphocyte and leukocyte immune response, cellular cation homeostasis, and iron ion homeostasis. The remaining 81 proteins were more abundant in late-phase survivors and were associated with lung repair, specifically cell migration and actin cytoskeleton organization.
This study demonstrated significant differential protein expression in the BALF of individuals with ARDS. Additionally, by combining proteomic analysis with GO analysis, Bhargava et al. have been able to define the functional importance of these changes. Their results indicate that one of the hallmarks of survivorship may be a more coordinated response to infection, since individuals who did not survive had evidence of aberrant lung repair early in the disease process. The authors note limitations to the study, such as the quantity of BALF available, as well as some consequences of using pooled samples. Nonetheless, this study provides a framework under which further studies can be performed using BALF to identify prognostic biomarkers for ARDS.
Reference
1. Bhargava, M., et al. (2014, October) "Proteomic profiles in Acute Respiratory Distress Syndrome differentiates survivors from non-survivors," PLOS ONE, doi: 10.1371/journal.pone.0109713.
Post Author: Miriam Pollak. Miriam specialised in neuroscience as an undergraduate but traded in lab work for a post graduate degree in science communication.
She has since had a career that has spanned science communication, science education and communications management.
However, Miriam has found her bliss balancing her love of writing and disseminating medical research with managing a multimillion dollar research budget for a childhood cancer charity in Australia.
Oh, and because she's a sucker for punishment… she's just started a Masters in Human Nutrition…