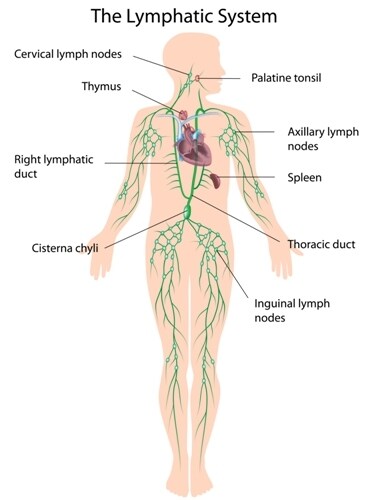 Tumor spread with lymph node metastasis (LNM) is a common and early event in gastric cancer. It carries a guarded prognosis, as the disease's progression is associated with only a 33.2% five-year survival rate. Ichikawa et al. (2014) sought to understand the mechanisms behind this grave pathogenesis by characterizing the proteomes of the primary tumor and comparing them with the corresponding LNM tissue.1 Using label-free quantitation and functional pathway analysis, they examined the factors that might be responsible for supporting tumor cell adaptation, initiation and survival during the spread to other tissues.
With matched and unmatched samples from 20 gastric cancer patients, the research team used proteomics analyses to characterize and contrast tumor and LNM metastatic tissue, with non-tumor tissues as controls at both sites. They extracted proteins from the frozen samples and then separated the proteins using sodium dodecyl sulfate–polyacrylamide gel electrophoresis (SDS-PAGE). Following in-gel trypsin digestion, they analyzed the peptides using an LTQ Orbitrap XL hybrid ion trap-Orbitrap mass spectrometer (Thermo Scientific) before searching the data against the Swiss-Prot Homo sapiens database for matches. The researchers ran samples in duplicates and found good correlation between experimental pairs (Pearson's correlation of 0.92).
The team obtained a total of 109,949 unique peptides and from these identified 3,894 proteins. Of the 3,894 proteins, 109 showed differential expression between the tissue types and between malignant versus non-malignant. Label-free quantitation showed that 55 of these were upregulated in the tumors, whereas the remainder were downregulated. With pathway analysis utilizing Cytoscape software and the Reactome Functional Interaction plugin, the scientists discovered functional relationships among 11 of the 109 proteins. Moreover, the analysis showed activation of the β-3 integrin (ITGB3) cell surface interactions pathway, which in the results accounted for the most highly enriched proteins overall.
The researchers focused on expression of ITGB3 levels, comparing tumor with non-tumor levels by Western immunoblotting and label-free quantitation. They found that ITGB3 levels increased significantly with malignancy but declined in the LNM samples. Ichikawa et al. hypothesize that this might be a survival mechanism, whereby the metastasized malignant tissue avoids immune destruction through apoptosis.
With subsequent gene expression analysis of data from a larger patient cohort, Ichikawa and co-authors found that genes for 67 of the 109 proteins identified were present in the database. Of these, 26 showed results consistent with the differential expression levels of proteins found during the proteomics analyses. Further investigation using gene ontology (GO) analysis showed the researchers that 41 of the discordant proteins were involved in phagocytosis and cell adhesion roles.
Although the presence of ITGB3 in malignancies is already known to vary according to the type of tissue involved, the researchers are confident that their results show its definite downregulation in the LNM samples, with possible value as a prognostic indicator.
Reference
1. Ichikawa, H., et al. (2014, June) "Proteomic and meta-transcriptomic study on lymph node metastasis in gastric cancer," EuPA Open Proteomics, 3 (pp. 183–94), doi: 10.1016/j.euprot.2014.03.001.
Post Author: Amanda Maxwell. Mixed media artist; blogger and social media communicator; clinical scientist and writer.
A digital space explorer, engaging readers by translating complex theories and subjects creatively into everyday language.