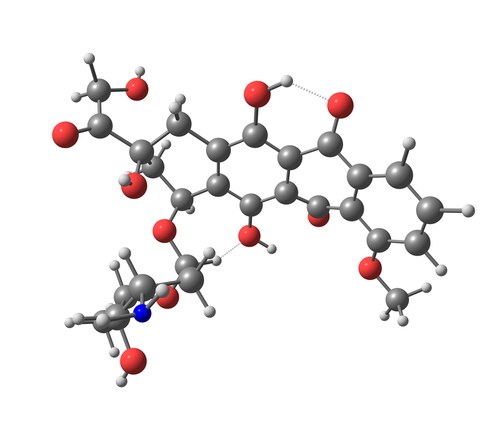 Wang et al. (2015) used two similar breast cancer cell lines to investigate the proteomic changes associated with, and potentially responsible for, resistance to chemotherapy. By investigating the differences at the translational level, the research team sought to characterize pathways that might present new insights of potential therapeutic importance in this disease.
Adriamycin is an anthracycline drug, important in the success of chemotherapeutic regimes for a number of cancers. Wang and co-authors chose to examine the proteomic changes brought about by resistance to chemotherapy in two related breast cancer cell lines, MCF-7 and MCF-7/ADR, the latter showing a much-reduced response to treatment with adriamycin.
The researchers cultured the cell lines under similar conditions, passaging the cells every two to three days. After harvesting the cells, they digested them overnight with trypsin before labeling the resulting peptides with a duplex tandem mass tag (TMT) reaction as per manufacturer (Thermo Scientific) protocols. They then separated the labeled peptides via liquid chromatography (LC) before mass spectrometric analysis on an EASY-nLC 1000 liquid chromatograph coupled to a Q Exactive hybrid quadrupole-Orbitrap mass spectrometer (both Thermo Scientific) operated in data-dependent acquisition mode.
Wang et al. ran three sets of experiments and found 9,448 peptides, which they identified as belonging to 719 proteins. Quantitation revealed that, of these, 80 exhibited differential expression (upregulation or downregulation) between the two cell lines.
Once identified, the researchers then turned to bioinformatics to complete the analysis. Using DAVID network analysis coupled with Gene Ontology (GO) functional annotation to highlight cellular and metabolic processes associated with adriamycin resistance in MCF-7 cells, the team found that most proteins were cytoplasmic in origin and involved in processes including protein binding and catalysis. Further analysis according to biological process highlighted functions that could facilitate resistance to adriamycin; the researchers confirmed their hypotheses with reference to existing literature on adriamycin resistance in cancer.
Turning to deeper analysis, the team then used the same analytical strategy to examine those proteins showing the most alteration with adriamycin resistance. In addition to developing complex interacting protein pathways associated with the development of adriamycin resistance in the MCF-7/ADR cells, they found significant enrichment of pathways associated with glutathione (GSH) metabolism. For further validation of the workflow, the researchers used Western blotting to quantify levels of GSH pathway proteins, confirming upregulation of GSTP1 and downregulation of G6PD, GGCT, IDH1 and IDH2 in the MCF-7/ADR cells.
As a pilot study, the authors note that further functional analyses are necessary before ascribing resistance to the proteins highlighted by their work. They suggest that further study will improve understanding of how chemotherapeutic resistance develops, thus improving the delivery of personalized treatment regimens tailored to the individual patient and tumor.
Reference
1. Wang, Z., et al. (2015, March) "Identification of proteins responsible for adriamycin resistance in breast cancer cells using proteomics analysis," Scientific Reports, 5 (p. 9301), doi: 10.1038/srep09301.
Post Author: Amanda Maxwell. Mixed media artist; blogger and social media communicator; clinical scientist and writer.
A digital space explorer, engaging readers by translating complex theories and subjects creatively into everyday language.