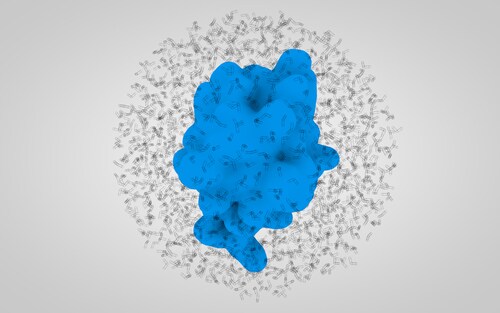 With rapid progress in mass spectrometry–based proteomics technology, biomarker discovery through characterization and quantitation of post-translational modifications (PTMs) is becoming more routine for researchers. In a useful review of methodologies, Pagel et al. (2015) give an overview of what is currently available to researchers and take a look at what may be in place in the future.1
Describing PTMs as a "dynamic adaptation" by host tissues to changing environments, the authors explain that monitoring these protein forms vastly improves on methods such as examining gene transcription or protein translation and degradation in the hunt for potential clinically relevant biomarkers, or for investigating disease pathogenesis. PTMs affect regions within the amino acid chain itself, thereby influencing and regulating protein function and activity. PTMs may alter structural conformation, direct cellular trafficking and influence proteolytic breakdown.
Furthermore, the rate and type of PTMs experienced by a particular protein are frequently altered during disease, especially cancer, leading to elevation or decrease in circulation or within tissues. Researchers have found that monitoring these changes in abundance as biomarkers are useful clinically to diagnose certain cancers and provide insight into therapeutic progress.
Pagel et al. note that 469 PTMs exist in the UniProt database, with more than 100 of these occurring in people. Most of the data come from mass spectrometry (MS)-based proteomic analysis, and the authors suggest that as tools for interrogating large MS data sets improve and speed up, more PTM data will be available.
The authors list the most common PTM as phosphorylation, followed by ubiquitination, lysine acetylation and methylation, and glycosylation. Less common PTMs include succinylation, SUMOylation, citrullination and altered protein cleavage patterns, in addition to much rarer forms seen only sporadically. All of these PTMs are sensitive to disease state, and researchers have found differential abundances depending on pathological status. This is why PTMs show such great potential as clinical biomarkers and for personalized medicine.
Having defined PTMs and their relevance to modern clinical practice, the reviewers define methodology currently available to researchers. Focusing on bottom-up and targeted approaches, they note that most researchers use enrichment techniques to enable characterization of low-abundance PTMs. Furthermore, they note that purification and enrichment strategies such as TiO2 affinity chromatography for phosphoproteins or strong cation exchange (SCX) enrichment for glycopeptides are frequently important when handling clinical samples, tissue and fluids that might be in short supply.
Following on from sample preparation techniques, Pagel et al. review quantitation methods in use for assessing differences in PTM abundance, describing the notable features of label-free or labeled approaches such as stable isotope labeling by amino acids in cell culture (SILAC), tandem mass tagging (TMT) and NeuCode and their drawbacks. The reviewers also describe advances in multiplexing arising from tagging technology, allowing characterization of multiple analytes within complex samples.
The researchers also discuss current techniques available for studying protein degradation as a PTM, describing research into characterizing the "degradome" as important in understanding how physiological and pathological processes regulate protein function. In addition to techniques such as FRADIC and COFRADIC, which identify the new protein "tails" generated by altered cleavage, the authors note that degradation events can also influence subcellular trafficking with new C- and N-terminal signal sequences.
In conclusion, Pagel et al. look to the future with methodologies in development, noting that examining PTM crosstalk is becoming more important. They recognize that advances in MS technology have increased both sensitivity and analytical speed, while better enrichment strategies enable characterization of low-abundance biomarkers in small sample volumes. The authors suggest that further advances in quality controls and PTM visualization in situ in tissues will advance the field. They also feel that new top-down and middle-down approaches will be developed alongside better multiplexing ability.
Reference
1. Pagel, O., et al. (2015) "Current strategies and findings in clinically relevant post-translational modification-specific proteomics," Expert Reviews in Proteomics 12(3) (pp.235–53), doi: 10.1586/14789450.2015.1042867.