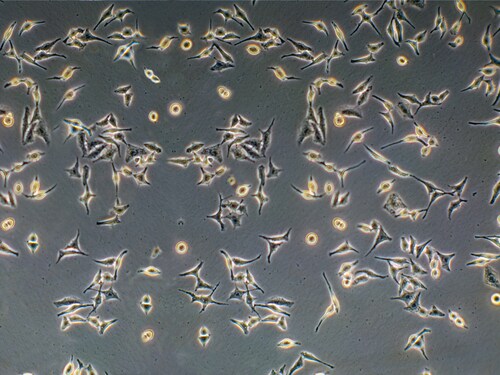 In traditional shotgun proteomics, researchers first digest proteins into shorter peptides and then use liquid chromatography (LC) to separate protein fragments prior to electrospray Ionization and analysis with tandem mass spectrometry (MS/MS). These basic components are under constant review by researchers seeking to enhance and fine-tune the capabilities of traditional workflows.
According to Kelstrup et al. (2014), the type of instrument used can positively or negatively affect the output of MS/MS spectra. In their recent publication, the scientists explain that the Orbitrap family of mass spectrometer has become a popular choice among researchers due to "…a unique combination of sequencing speed, high resolving power, dynamic range, sensitivity, and mass accuracy."1,2 This team of scientists sought to analyze four different acquisition methods across three generations of Q Exactive mass spectrometers (all from Thermo Scientific), including the most recent Q Exactive high-field (HF) hybrid quadrupole-Orbitrap mass spectrometer. They also investigated the depth of proteome coverage by performing offline high-pH reversed-phase chromatography on the Q Exactive HF instrument, analyzing different acquisition methods to determine what instrument parameters are the most important for maximizing coverage and site localization in phosphoproteomics.
The researchers cultured HeLa cervical carcinoma cells and fractionated them on an UltiMate 3000 high-pressure liquid chromatography (HPLC) system. After carefully cleaning, calibrating and optimizing the instruments, the team analyzed 1 μg of the same HeLa lysate in triplicate using three different isolation widths. They compared the Q Exactive HF, the Q Exactive Plus and the Q Exactive hybrid quadrupole-Orbitrap mass spectrometers using the same 1-hour LC−MS/MS gradient.
Because the Q Exactive HF mass spectrometer is capable of a faster scanning mode, this instrument outperformed its predecessors with 20 high-resolution higher-energy collisional dissociation (HCD) scans, compared to just 12 scans completed within the same 1.2-second timeframe. This resulted in 70% more HCD-MS/MS scans from the Q Exactive HF mass spectrometer, 38% more identified peptide−spectrum matches, and 32% more unique peptide sequences and proteins. Only minor differences existed between the Q Exactive mass spectrometer and the Q Exactive Plus mass spectrometer (7–10%), with the Q Exactive Plus instrument performing slightly better.
To further assess the capabilities of the Q Exactive HF mass spectrometer for in-depth proteome profiling, the team evaluated the use of fastest scanning speed with an offline high-pH reversed-phase peptide fractionation scheme. Using this method, they were able to achieve very deep proteome coverage in less than 24 hours of analysis. This demonstrates a big improvement over traditional methods that typically require several days and multiple enzymes to achieve comparable results.
The research team also evaluated the acquisition methods using a complex phosphopeptide mixture. The team utilized serum-starved HeLa cells with TiO2 beads, along with the same acquisition strategies used previously. They identified more than 140,000 unique peptides in less than 24 hours of LC−MS/MS measurements, with good reproducibility between replicates. Kelstrup et al. observed that the Q Exactive HF mass spectrometer performed best in the phosphoproteomic experiments when they used the sensitive acquisition (60,000 resolution for 110 minutes) method. The team hopes other researchers will use the information presented here to enhance the design of future experiments.
References
1. Kelstrup, C.D., et al. (2014, December) "Rapid and deep proteomes by faster sequencing on a benchtop quadrupole ultra-high-field Orbitrap mass spectrometer," Journal of Proteome Research, 13(12) (pp. 6187–95), doi: 10.1021/pr500985w.
2. Zubarev, R.A., and Makarov, A. (2013) "Orbitrap mass spectrometry," Analytical Chemistry, 85 (pp. 5288−96).
Post Author: Emily Humphreys. Emily has previous research experience in eye development, infectious diseases, and aging. While she enjoyed the thrill of research, She has since traded bench work for science journalism. Emily has been a regular contributor to Accelerating Science since 2012.