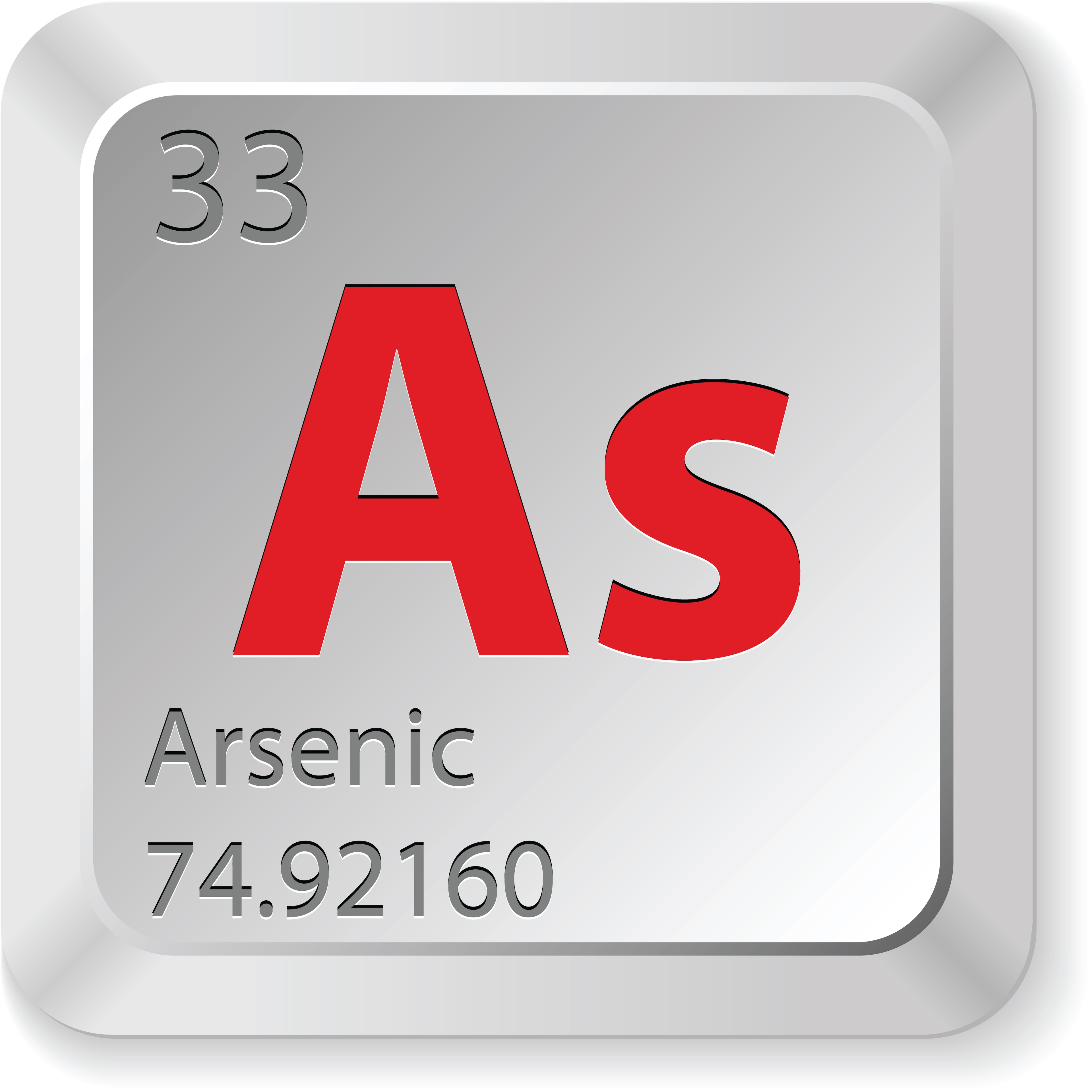 Arsenic is a ubiquitous environmental contaminant. Exposure can result in various pathologies, including different types of skin cancer; however, arsenic is also useful in the treatment of certain types of malignancies such as acute promyelocytic leukemia and solid tumors. Using a label-free, quantitative proteomics approach, Udensi et al. (2014) sought to understand the cellular response to arsenic exposure by characterizing changes in the keratinocyte proteome.1
The scientists first cultured the human keratinocyte cell line HaCaT, establishing cytotoxicity levels for acute exposure to arsenic using an MTT assay. Working from LD10 and LD50 levels of 1 mg/L and 10 mg/L, the team calculated a treatment dosage of 0.5 mg/L (0.5 ppm) arsenic for further experiments. Following arsenic exposure at the defined dose rate for up to eight passages, the team harvested the cells at 80% confluence in triplicate experiments, then lysed them prior to separation by sodium dodecyl sulfate–polyacrylamide gel electrophoresis (SDS-PAGE). They digested proteins in excised gel bands using trypsin before analyzing them via nanoflow liquid chromatography–tandem mass spectrometry (LC-MS/MS) using an LTQ Orbitrap Velos hybrid ion trap-Orbitrap mass spectrometer (Thermo Scientific). The researchers quantified the proteins identified from the data using a label-free approach based upon spectral counting and the normalized spectral abundance factor (NSAF).
From these experiments, the team identified 2,164 proteins in the exposed cells, compared to 2,268 in the unexposed controls. Of the 1,633 proteins further analyzed following the use of NSAF, 173 showed differential expression: 96 proteins increased in abundance and 77 decreased with exposure to arsenic in vitro. The results included transferrin receptor protein 1 (TFRC), which increased in abundance following exposure. Interestingly, other studies found elevated TFRC associated with breast and colorectal cancer. The scientists confirmed the keratinocyte findings using RT-PCR (real-time polymerase chain reaction) and immunoblotting.
Udensi et al. further analyzed the data, classifying the proteins according to localization, cell process and protein family. Utilizing DAVID's (the Database for Annotation, Visualization and Integrated Discovery) functional annotation tool to specify skin-associated proteins, the team reported 40 proteins to be upregulated (two clusters of 20 each) and 34 as downregulated. Analysis using Gene Ontology (GO) biological process terms further defined skin proteins responsive to arsenic exposure according to functional pathway involvement, yielding proteins associated with metabolic pathways affected by arsenic exposure (11 increased, 22 decreased).
In conclusion, the scientists consider that their map of proteins affected by in vitro arsenic exposure in skin cells and associated metabolic pathways shows potential for further evaluation in disease pathologies.
Reference
1. Udensi, U.K., et al. (2014, June) "Proteomics-based identification of differentially abundant proteins from human keratinocytes exposed to arsenic trioxide," Journal of Proteomics and Bioinformatics, 7 (pp. 166–78), doi: 10.4172/jpb.1000317.
Post Author: Amanda Maxwell. Mixed media artist; blogger and social media communicator; clinical scientist and writer.
A digital space explorer, engaging readers by translating complex theories and subjects creatively into everyday language.