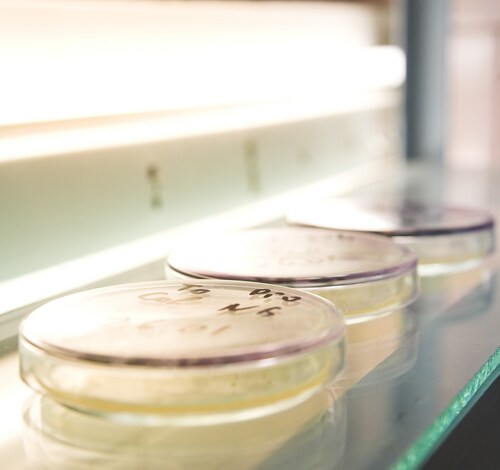 Hill et al. (2015) explore a targeted serial reaction monitoring (SRM) proteomics workflow that specifically addresses characterizing the extracellular matrix (ECM) proteome in decellularized rat lung scaffolds.1 Using a quantitative approach, the researchers examined differences in protein abundance between normal lung tissue and acellular scaffolds to evaluate the effect of cell removal protocols that can affect residual functionality for in vitro organ generation.
Unfortunately, the laws of supply and demand rarely equalize for organ transplant, with many recipients spending months and years on a wait list until a donor arrives. Alternatives in the future may eventually include a "grow your own" option, with in vitro generation of organs for transplant. One model under investigation involves recipient stem cells seeding decellularized tissue matrices from donor organs that may be too damaged to transplant whole. This regenerative medicine option could minimize both immune rejection and loss of potentially useful donor organs.
These tissue scaffolds hold a great deal of promise; however, problems remain with maintaining an optimal functional environment in balance with sufficient cell removal. Decellularization processes can strip away more than just the cells from the underlying ECM, leaving a reduced environment for subsequent repopulation of functional cells. In order for host cells to establish successfully, sufficient ECM proteome must remain in situ to direct functionality. Quantifying this following tissue processing would be a good step in evaluating decellularizing procedures. However, preparing ECM samples for proteomic assessment is complicated, since the protein fraction of interest is frequently discarded as insoluble during standard preparation.
The research team used lung preparations from adult Fischer rats, comparing ECM and cellular proteomes from decellularized tissue with those from untreated samples. The researchers used a standard protocol to create the acellular scaffolds but extended proteomic extraction procedures to capture insoluble proteins remaining in the ECM. This involved tissue digestion in cyanogen bromide (CNBr) before standard trypsin digestion for mass spectrometry (MS) evaluation.
Hill et al. used a liquid chromatography (LC)-SRM approach in conjunction with stable isoptope labels (SIL) to characterize the proteomes. The team designed and synthesized two QconCAT genes that covered 56 lung-associated proteins (74 peptides), using transformed Escherichia coli for expression and subsequent purification of the SIL standards. They added these QconCAT standards to each lung tissue sample following extraction but prior to trypsin digestion. The researchers analyzed the peptide digests using an LTQ Orbitrap Velos mass spectrometer (Thermo Scientific) coupled with a nanoLC-2D LC system.
First, the researchers optimized the protein extraction procedures, using LC-tandem mass spectrometry (LC-MS/MS) to examine the digests. They found that decellularization removes approximately 98% of intracellular proteins from the scaffold. Furthermore, they identified the majority of ECM proteins, such as proteoglycans and glycoproteins, in the insoluble fraction obtained with the additional CNBr digestion step. Quantitatively, using the QconCAT SIL internal standards, Hill et al. found that although some proteins were removed, the ECM proteome in the decellularized lung tissue scaffold was very similar to that obtained from the normal, untreated samples. Targeted LC-SRM showed that structural ECM proteins appeared unaffected by the decellularization process, although the team obtained variable protein levels overall from the tissue scaffold extracts.
Despite noting that further development to refine and optimize the method is required, Hill et al. are confident that the targeted LC-SRM approach is a valuable tool for functional assessment of tissue scaffolds and engineered organ generation.
Reference
1. Hill, R.C., et al. (2015) "Quantification of extracellular matrix proteins from a rat lung scaffold to provide a molecular readout for tissue engineering," Molecular & Cellular Proteomics, 14 (pp. 961–973). doi: 10.1074/mcp.M114.045260.