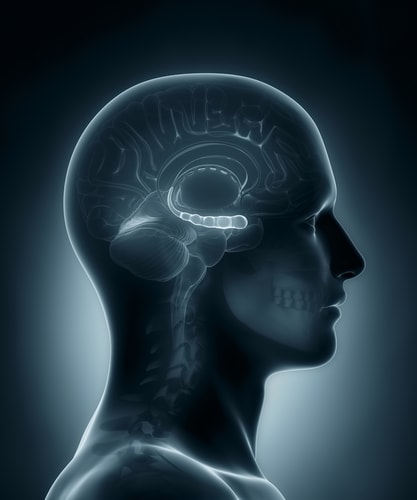 Aging is associated with a deterioration of learning abilities and memory retention. This deterioration is often progressive and debilitating. However, environmental enrichment and physical activity can prevent, improve or delay age-related cognitive effects by promoting neurogenesis. Although the underlying mechanisms of this process are unknown, protein phosphatases are thought to be involved. Park et al.1 used genome-wide serial analysis of gene expression sequencing (SAGE-Seq) to globally assess differentially expressed genes that are altered by age and environmental enrichment in the hippocampus of mice.
The investigators used two groups of mice: middle aged (15–17 months) and young adult (5–6 months), housed in either standard or environmentally enriched cages. The enrichment cages consisted of rearrangeable tunnels and houses, running wheels for physical activity, climbing ladders and jungle gyms, and several sets of novel objects, including plastic balls, textured rubber balls, balls with bells, wooden sticks, pipe rings, and corn cobs. The objects inside the cages were rearranged regularly.
The researchers performed an initial behavioral assessment before housing the mice in their experimental conditions for approximately two months. The investigators then subjected the mice to fear conditioning using a brief electric shock in conditioning chambers and recorded the time the mice spent freezing after 24 hours.
A similar cohort of aged and young mice performed a Morris water maze task and a third cohort (also a young and aged group) performed a displaced and novel object recognition task. The investigators performed initial training of both of these test groups and follow-up testing to measure learning.
The investigators collected hippocampal tissue from the fear-conditioned mice, water maze mice and displaced object mice at two weeks, five weeks and one day, respectively, after testing. They then performed protein phosphatase assays, measuring the release of free phosphates, and used this to calculate protein phosphatase-1 and protein phosphatase 2A (PP1/PP2A) and calcineurin activity in the presence of EGTA or tautomycin, respectively.
To perform SAGE-Seq, Park et al. extracted total RNA from the hippocampus of each mouse, which they digested with sequence-specific endonuclease Nla III restriction enzyme and ligated to bar-coded adaptor A. They sequenced approximately 387 million reads, from three biological replicates from each group, equivalent to approximately 4.6 complete mouse genomes. The team analyzed the genes using a hypergeometric test with multiple adjustments and organized them into their respective classes and pathway associations based on the Kyoto Encyclopedia of Genes and Genomes (KEGG).
For proteomic analysis they analyzed samples on an LTQ Orbitrap XL hybrid ion trap-Orbitrap mass spectrometer fitted with an additional high-energy collision dissociation cell (Thermo Scientific). They set the Orbitrap mass spectrometer to scan a precursor mass range between 700 and 16,000 Da, with a minimum signal-to-noise ratio of 10, precursor m/z tolerance of 1.2, and a signal peak window m/z of between 112.5 and 121.5. They also enabled dynamic exclusion for MS/MS.
Overall, the study showed that environmental enrichment causes an increase in PP1 inhibitors during middle age, which can preserve cognitive function. They demonstrated that activities sensitive to aging that are hippocampus-dependent, such as those involving spacial recognition, recognition and associative memories, can be preserved by environmental enrichment. This is also accompanied by a decrease in protein phosphatase activity. The authors note that although this study leaves questions regarding the precise cellular and genetic processes involved in aging, it does provide an approach to address the aging population and its consequential financial and social costs.
References:
1. Park, C.S., Valomon, A., Weizl, H. (2015) "Integrative transcriptome profiling of cognitive aging and its preservation through Ser/Thr protein phosphatase regulation," PLOSOne, doi:10.1371/journal.pone.0130891.