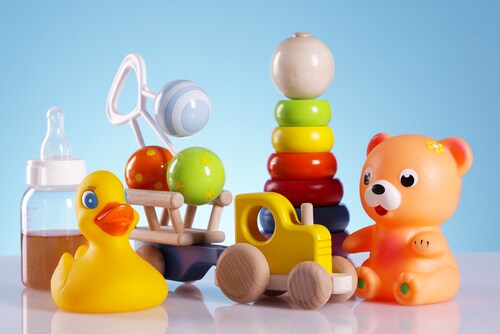 Industrialization brings exposure to potentially dangerous chemicals through food products, personal care items and even contaminants in the air. Human biomonitoring allows researchers and clinicians to assess toxicant impact by interrogating body fluids for contaminants and their metabolites. However, while metabolite identification and quantification are crucial for understanding how chemical exposure impacts metabolism and disease pathogenesis, the detection process can be complex and labor-intensive.
One problematic chemical group is the di-isononyl phthalate (DINP) family. Thus far, researchers have not used metabolomics to thoroughly characterize these common components of plastics, toys and personal care products, which have established links to adverse health outcomes. Hsu et al. (2016) recently applied ultra-performance liquid chromatography–high-resolution mass spectrometry (UPLC-HRMS) using an LTQ Orbitrap mass spectrometer (Thermo Scientific) and three metabolomics data-processing approaches to search for exposure markers for DINP metabolites.1 The three techniques used were signal mining algorithm with isotope tracing (SMAIT), mass defect filtering (MDF) and XCMS Online.
The research team selected MMOP, the first metabolite of di-iso(4-methyloctyl) phthalate, as the precursor compound. From the UPLC-HRMS data, they found 16 probable metabolite signals using SMAIT, 83 probable metabolite signals using MDF and 139 probable metabolite signals using XMCS. Of these, 14 were common to all three data-processing techniques. These findings suggest that both MDF and XCMS would benefit from increased data preprocessing to enhance efficiency of probable metabolite signal selection.
Next, the researchers verified the 14 common probable metabolite signals by comparing their LC–tandem MS product ion spectra with the MMOP precursor compound spectra, ultimately determining that all 14 signals were candidate DINP exposure markers. For further validation, they turned to an animal model.
For this, the research team collected urine samples from rats exposed to DINP II (the most common commercial DINP product). They detected 13 of the 14 probable metabolite signals in the rat urine samples, effectively eliminating the 14th signal as a candidate marker. The researchers further found dose-dependent positive correlation between the remaining 13 DINP exposure markers' signal strength and increasing dosage (0, 150, 300, 600 or 1200 mg/kg commercial DINP II).
Hsu et al. indicated that six of the 13 exposure markers were novel identifications (M4, M6, M8, M10, M11 and M12) and that the four exposure markers with the highest signal intensities (M2, M3, M8 and M9) can serve as quantitative biomarkers for assessing human exposure to DINP using urine samples. The team also provided structural data for the exposure markers and stated further elucidation of this data as the next step of their research.
The researchers determined that all three data-processing approaches are useful metabolomics tools for exposure assessment. They highlighted SMAIT for its particular efficiency. Overall, the team presented the DINP metabolism data discovered here as valuable for future research involving DINP toxicokinetics and exposure assessment, specifically as related to human biomonitoring and human health outcomes.
Reference
1. Hsu, J.-Y., et al. (2016) "Urinary exposure marker discovery for toxicants using ultra-high pressure liquid chromatography coupled with orbitrap high resolution mass spectrometry and three untargeted metabolomics approaches," Analytica Chimica Acta, 939 (pp. 73–83), doi: 10.1016/j.aca.2016.07.032.