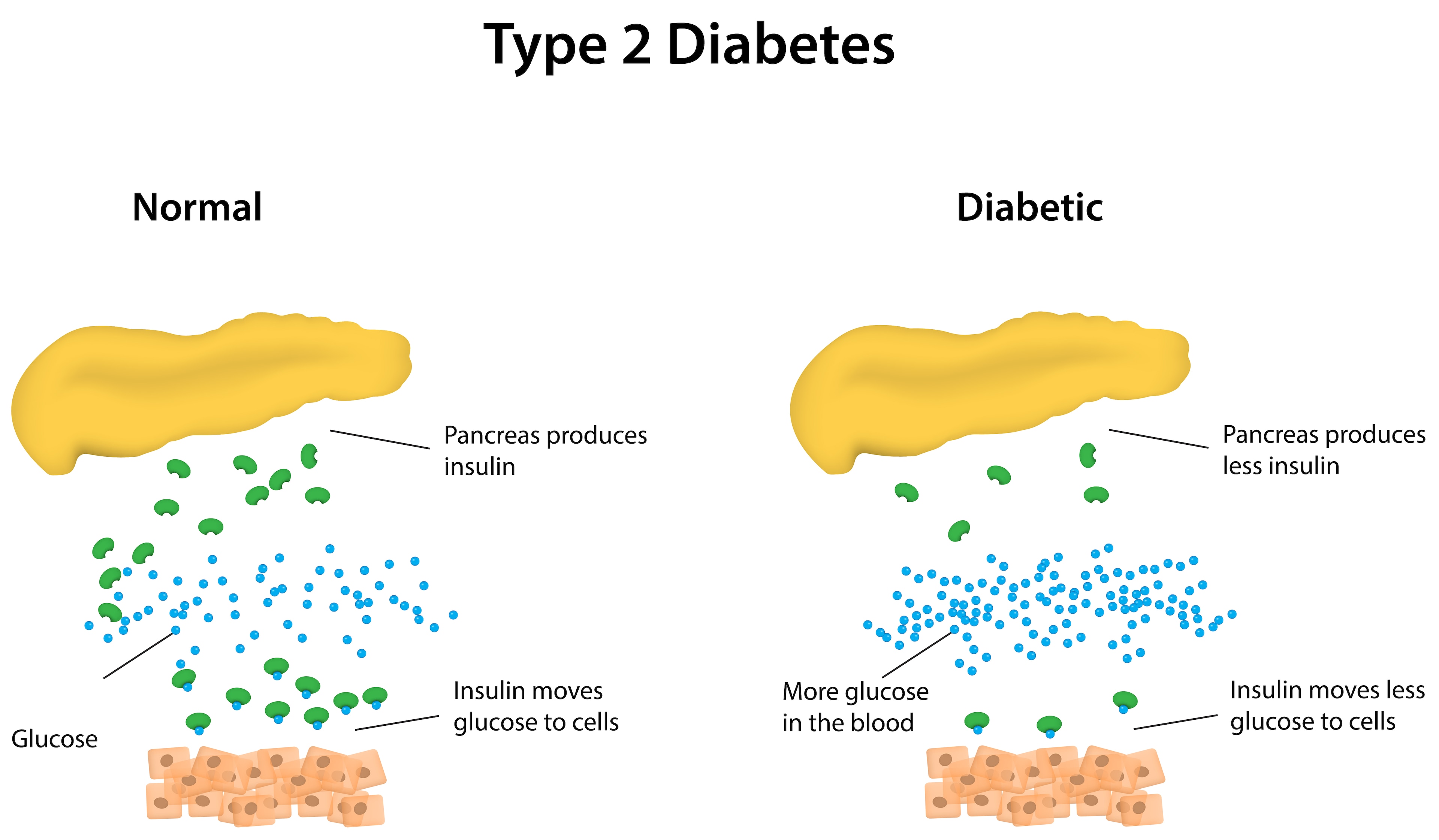 Type 2 diabetes research suggests that vascular dysfunction precedes the development of hyperglycemia. Recently, Anderson et al. used metabolomics to probe the biochemical pathways affected during this pre-hyperglycemic, or "pre-diabetes," state.1
To do this, the team performed serum metabolic profiling of 100 pregnant women, whom they followed for two years postnatally: 43 normoglycemic (control), 39 normoglycemic but in the upper quartile (UQ), and 18 diagnosed with gestational diabetes mellitus (GDM) (i.e., high-risk). They performed a routine blood panel and prepped the serum samples for ultra-performance liquid chromatography–mass spectrometry (UPLC-MS) using electrospray combined with an LTQ Orbitrap hybrid ion trap-Orbitrap mass spectrometer (Thermo Scientific). They relied upon Xcalibur software (Thermo Scientific) for data processing and XCMS software for data analysis.
The researchers found 3,552 total metabolomic features suitable for further analysis. When comparing the control group with the UQ samples, 173 features were significantly different, including 43 unique annotations. In the UQ group, 35 metabolites were less abundant as compared to the control group. The team notes that these included several phospholipids and long-chain fatty acids, as well as vitamin D metabolites and the anorectic pentapeptide enterostatin.
When comparing the control group and GDM samples, 392 features were significantly different, including 69 unique annotations. Half of these unique metabolites were more abundant in GDM samples as compared to the controls.
When comparing UQ samples with GDM samples, 401 features were significantly different, including 72 unique annotations. The researchers report that many of these were also annotated in the control-versus-GDM comparison. They highlighted the metabolite 2-oxoglutaramate, a biomarker for hepatic encephalopathy and hyperammonemic diseases, as twice as abundant in GDM samples when compared with UQ samples.
Overall, the team reported significant differences between the metabolic profiles of the controls versus the two "at-risk" groups, specifically in the following classes: phospholipids (four metabolites), acylcarnitines (three metabolites), short- and long-chain fatty acids (three metabolites) and diglycerides (four metabolites). They also reported a significant difference in waist circumference between GDM subjects and controls, as well as differences in adiponectin (33% lower in GDM group) and minor increases in fasting glucose, postprandial glucose, and HbA1c levels for the at-risk groups.
Anderson et al. posit that their study contains compelling indications that significant metabolic defects occur prior to hyperglycemia onset, particularly in the pathways that regulate systemic lipid metabolism and hormone secretion/responsiveness. They report that glucoregulatory impairment during pregnancy assigned women to risk groups that evidenced a consistent pattern of increasing metabolic dysregulation, culminating with type 2 diabetes. Interestingly, 29 of the subjects in this study also participated in a vascular sub-study with similar steplike results where the poorest outcomes were associated with GDM subjects. The researchers indicate that some of the perturbed lipids could emerge as signals or markers for several distinct, yet overlapping, molecular processes that undergird regulatory impairment.
The researchers assert that this study stresses the value of metabolic profiling for unraveling the pathogenesis of type 2 diabetes. They call for targeted investigation into the underlying biochemical pathways for the purpose of improving prophylactic and therapeutic interventions. They further posit that, ultimately, the clinical definition for type 2 diabetes may need adjustment to include dysregulated lipid metabolism preceding hyperglycemia.

Reference
1. Anderson, S.G., et al. (2014, September) "Evidence that Multiple Defects in Lipid Regulation Occur before Hyperglycemia during the Prodrome of Type-2 Diabetes," PLOS ONE 9(9) (p. e103217), doi: 10.1371/journal.pone.0103217.
Post Author: Melissa J. Mayer. Melissa is a freelance writer who specializes in science journalism. She possesses passion for and experience in the fields of proteomics, cellular/molecular biology, microbiology, biochemistry, and immunology. Melissa is also bilingual (Spanish) and holds a teaching certificate with a biology endorsement.