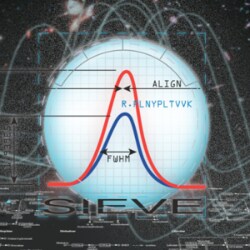 Metabolic profiling is helpful for pharmaceutical investigations to aid in the discovery of new drug targets and to observe biological changes in response to drug therapies. At times, it can be difficult to confidently assess metabolic changes due to chemical background noise; in addition, samples from food-deprived individuals may affect metabolomic profiling and lead to false data clustering. Despite these difficulties, Sanders and colleagues (2014) have demonstrated a sufficient reduction in chemical noise and redundancy using ultra-high-performance liquid chromatography (UHPLC).1
Meeting these challenges head-on, the researchers wished to see if they could obtain confident results using highly sensitive and accurate software and instrumentation from Thermo Scientific. They designed the investigation to include male rats of various ages that were fully satiated, as well as rats acutely and chronically fasting. After removing protein from blood and drying and reconstituting it, the team also spiked each sample with N-benzoyl-D5-glycine as an internal standard (tR = 4.27 min, m/z 185.0969). They analyzed samples via liquid chromatography and mass spectrometry (LC-MS) using an Accela UHPLC system and a Hypersil GOLD aQ column (both Thermo Scientific).
The team also acquired high-resolution accurate-mass (HRAM) data (in both positive and negative ion modes) using a Q Exactive Focus hybrid quadrupole-Orbitrap mass spectrometer (Thermo Scientific) operated at 70,000 resolution (FWHM).
Using this strategy, the scientists were able to reduce chemical noise through using the intelligent data reduction tools found in the Component Elucidator (CE) data processing algorithms within the Thermo Scientific SIEVE software. This software features a unique processing strategy that groups data together into a batch. Any information gained in one run verifies the information gained in the next run. This helps to identify and quantify targets with low concentrations.
As expected, the team saw clear differences between fasting and fed animals, and the metabolites identified showed excellent reproducibility among samples, with no technical replicates necessary. In this demonstration, the robust Q Exactive Focus mass spectrometer provided a clear-cut platform compatible with UHPLC, while the SIEVE software removed noise and reduced redundant data with multiple ions per component, thereby increasing confidence in the overall results. In conclusion, Sanders et al. definitively demonstrated that the nutritional status factor may lead to false results and conclusions in metabolomics studies.
Reference
1. Sanders, M., et al. (2014) "Metabolomic profiling in drug discovery: Understanding the factors that influence a metabolomics study and strategies to reduce biochemical and chemical noise," Application Note 610, available at bottom of page of hyperlinked URL.
Post Author: Emily Humphreys. Emily has previous research experience in eye development, infectious diseases, and aging. While she enjoyed the thrill of research, She has since traded bench work for science journalism. Emily has been a regular contributor to Accelerating Science since 2012.