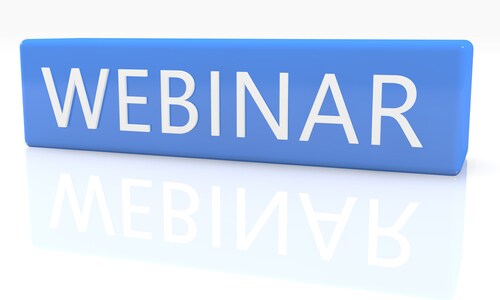 Seminar Details
Wednesday, 8th July 2015
09:30 – 16:00 GMT in-person
The Kroto Research Institute
University of Sheffield
Raman imaging for life science research offers unique analytical capabilities to life scientists with its non-destructive, label-free characterization of biological systems with sub-micron spatial resolution. The ability to visualize a sample and understand the molecular composition and dynamics has made Raman imaging a promising tool for cellular analysis.
Raman is a vibrational spectroscopy technique where a single wavelength laser is focused on a sample.The laser excites the bonds of a molecule, which generates measurable scattered light to identify the material in question. Raman spectroscopy is a highly effective method for reliable identification of an unknown substance based on its underlying chemistry. A Raman imaging microscope allows the user to study living specimens through chemical imaging of components in their native environment.
Presenters will discuss the recent developments in cell-imaging using Raman technology at The Kroto Research Institute, University of Sheffield, on July 8, 2015. They are presenting at the Spectroscopy in Biomaterials and Tissue Engineering seminar that will include a range of expert guest speakers from both industry and academia about their research discoveries/ challenges/solutions. The Kroto Research Institute is certainly an appropriate venue for this seminar since one of its major interdisciplinaries is biomedical engineering with translational medicine. It is a major UK research facility that brings together the applications, instruments, and research at the interfaces between molecular science, engineering application and social impact.
During the seminar, attendees will discover how spectroscopy can help in biomaterials research and hear about the latest developments in the use of Raman Spectroscopy in cancer research, how Raman can help in the interactions of carbon nanomaterials with biological systems, and spectroscopy's role in seeing biomaterials interactions (proteins, cells and tissue). In addition to these presentations, the university's professor of tissue engineering will guide the plenary talk, and research students will discuss their work in skin cancer and breast cancer.
If you want to get out and away from the microscope after the seminar, Sheffield offers plenty of museums and landmarks – ranging from tropical butterfly houses to art galleries, industrial museums, theaters, botanical gardens, and even the largest urban glass house in Europe. Of course there are also plenty of pubs and food havens.
If you are a researcher, laboratory manager, or chemist working in the field on biomaterials science, and will be in the Sheffield area, make sure you sign up for the seminar. It will be a wonderful opportunity to visit the university's lab and see a range of instruments in the laboratory such as FT-IR spectrometers and Raman spectrometers, as well as discuss analytical challenges with an expert applications team. If you can't make it, but are interested in spectroscopy in biomaterials and tissue engineering, register for the event and we will make sure you get the presentation materials used at the seminar.
Post Author: Heather Drugge. Heather has 20 years of experience writing about products and services for both the private and public sectors, including more than 15 years with high-tech and biotech companies. She specializes in science-based writing for B2B technology-based companies.