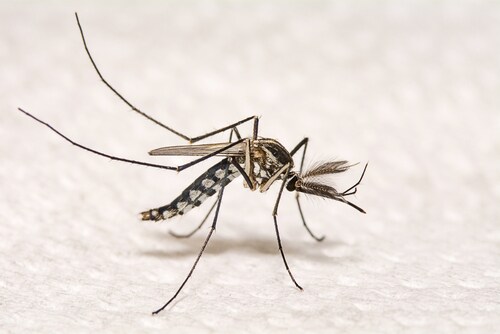 Recently, the mosquito-borne infection Zika virus has garnered significant attention given its probable link with microcephaly and other poor pregnancy outcomes. As a result, the Centers for Disease Control has issued travel advisories, and at least one nation has urged its population to avoid pregnancy while the situation persists.
Including Zika virus, the International Catalogue of Arboviruses contains 534 viruses. Of these, 134 produce illness in humans with the potential to burgeon into full-blown epidemics as a result of factors like population expansion, urbanization, globalization and climate change.1 While a few pathogen-specific arbovirus vaccines exist, the interplay of mechanisms that underlie arbovirus infection and replication complicates attempts to mount a large-scale pan-pathogen initiative. However, Iranpour et al. (2015) believe that three of these regulatory mechanisms—autophagy, apoptosis and unfolded protein response (UPR)—have the potential to inspire novel therapeutic strategies, since they play critical roles in infection and replication.1
The researchers describe autophagy as the process by which an organism degrades or recycles damaged or unneeded cellular components. Previous work elucidated known cues for autophagy like nutrient deprivation, hormone stimulation, temperature, cell density and oxygen concentration.1 The team highlights key proteins involved in this mechanism, including mTOR (key regulator, suppressed by ULK1, triggering VPS34-Beclin 1-class III PI3-kinase complex), the Atg proteins (phagophore formation) and LC3 (autophagosome membrane formation and elongation along with with ATG). Iranpour et al. indicate that arboviruses may also use pro-viral autophagy to regulate replication, viral entry, lipid metabolism, innate immune response suppression and cell death prevention.
Apoptosis, or programmed cell death, also addresses damaged cellular components, often in response to drugs, nutrients, radiation, stress (oxidative or ER), oncogene expression or DNA damage. The apoptotic signalling cascades consist of both extrinsic and intrinsic pathways, and researchers believe the pathways crosstalk and intertwine. Notable proteins include capsases (cell death ligands FasL, APO-2L, TRAIL, TNF activating FADD in the extrinsic pathway and p53, cytochrome c, AIF, Smac/DIABLO, Omi/HtrA2, and mitochondrial endonuclease G in the intrinsic pathway with Bcl-2 family regulation).
The UPR refers to adaptive mechanisms arising from the endoplasmic reticulum that inhibit cell death complications. This largely relates, of course, to maintaining protein folding homeostasis but also impacts non-protein-folding functions like inflammation, energy control, and lipid and cholesterol metabolism. Notable proteins include three classes of sensors: IRE-1 (α and β), PERK and ATF6 (α and β).
Iranpour et al. offer these three mechanisms for further study, indicating that modulating these pathways could form the basis of a novel combative strategy against arbovirus infection. Because the three interconnect, the team calls for further research to determine which pathway dominates viral infection and replication, followed by exploratory experiments modulating specific inducers and inhibitors in that pathway. The identification of an effective target would allow novel therapeutic management of arboviruses, particularly in the case of outbreaks like the current Zika virus epidemic.

Reference

1. Iranpour, M., et al. (2016) "Apoptosis, autophagy and unfolded protein response pathways in Arbovirus replication and pathogenesis," Expert Reviews in Molecular Medicine, 18, doi: 10.1017/erm.2015.19.