Today at Semicon China 2019, we unveiled the Thermo Scientific Helios 5, our latest and most advanced focused ion beam scanning electron microscope DualBeam to-date.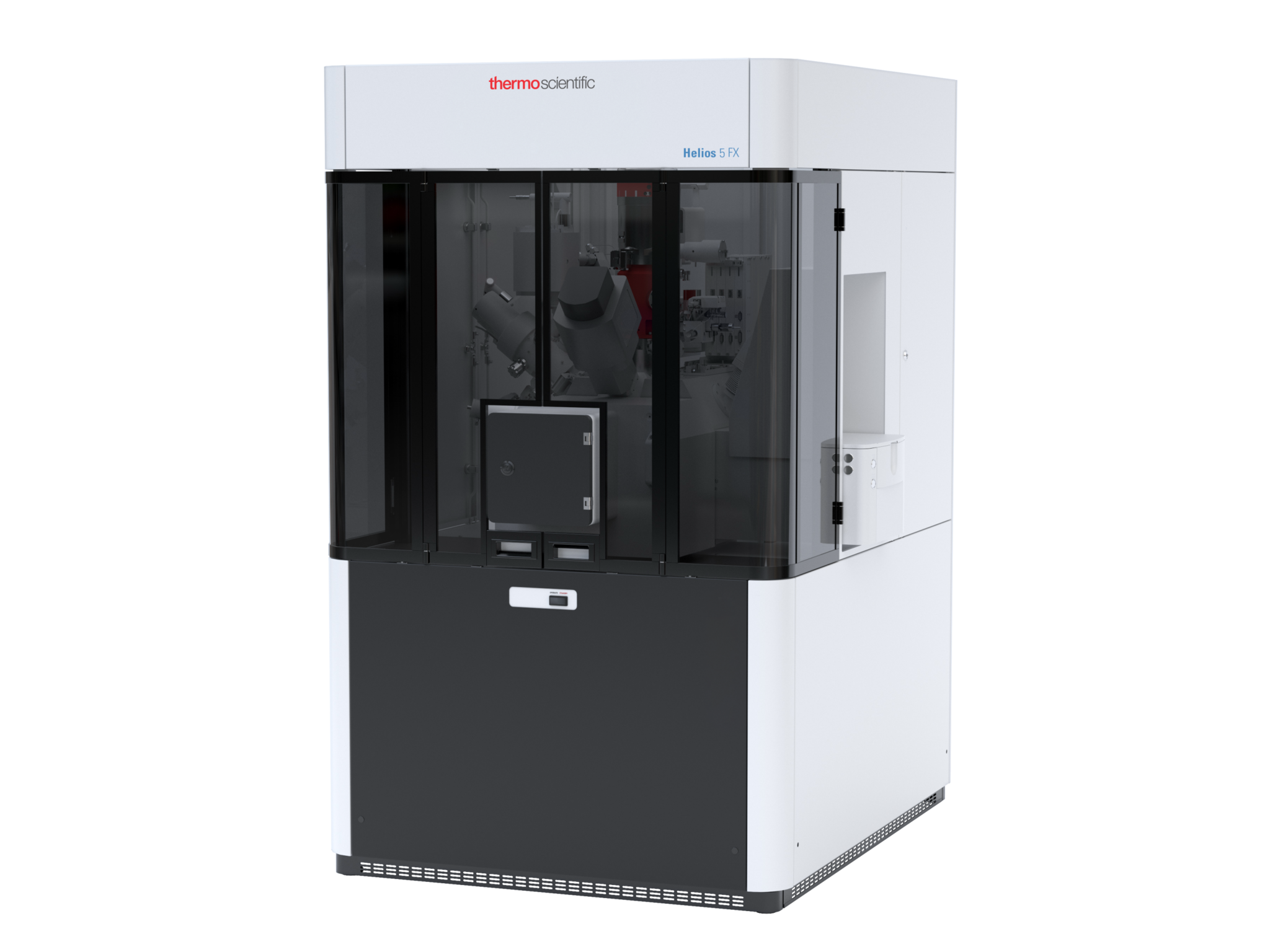 This microscope, designed for nanometer scale materials characterization and analysis, is on the cutting-edge of innovation. To address a broad range of industrial and research challenges, the Helios 5 will be available in configurations tailored to the needs of semiconductor manufacturers, fabless chip designers, materials researchers, and analytical labs.
The semiconductor industry is facing a broad range of analytical challenges as 5G and AI drive a continued increase in performance from memory, logic, display, power, analog and RF devices. These devices contain more complex 3D structures, new materials and more complex packaging integration. This in turn drives the need for a higher volume of analytical samples for yield enhancement and root cause defect analysis.
Helios 5 addresses these challenges by providing faster time to data, higher sample productivity and more repeatable sample quality in either manual or automated operation. New tool readiness and alignment software works in conjunction with feedback and monitoring hardware to ensure that the system is performing optimally, without the need for highly skilled and experienced operators.
"Our Helios product family sets the industry standard by helping our customers stay on the leading edge of discovery. The new feedback systems and neural network-based software in the Helios 5 microscope delivers productivity, repeatability and ease-of-use that will help our semiconductor customers deliver the devices needed to advance new technologies." – Mike Shafer, president, materials and structural analysis, Thermo Fisher Scientific
Pilot production for the Helios 5 will begin in April 2019; in the meantime, learn about Helios 5 by reading the press release.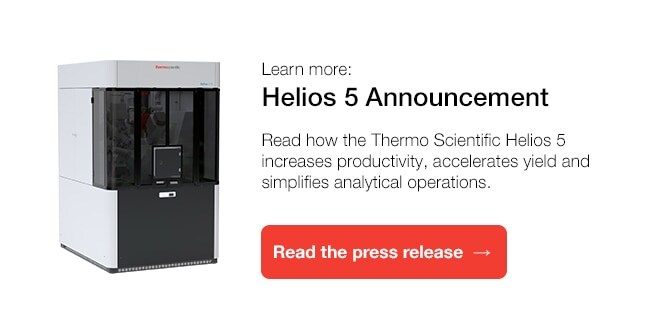 Paul Kirby is director of product marketing at Thermo Fisher Scientific.