In this Issue
Keep up on the latest from Thermo Fisher Scientific with the new Life in the Lab issue. Read stories from your colleagues, learn about our innovative products, and enjoy scientainment articles.
Would you like to see all the promotions in this issue?
Find learning resources, new products, and money-saving promotions in our magazine.
Subscribe today and receive all future issues!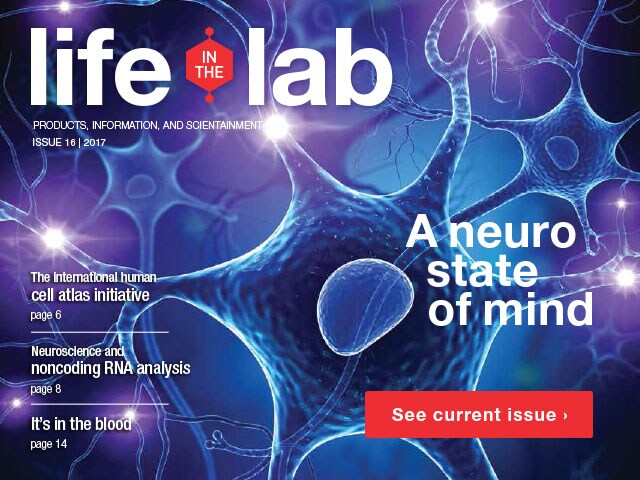 These terms and conditions apply to all Life in the Lab Issue 16 promotions:
*All promotions are open only to qualifying customers in Australia and New Zealand. Offers will apply to qualifying orders received by Life Technologies no later than September 30, 2017 or until promotional supplies are depleted, whichever comes first. Discounts apply to list price in effect at the time order is received by Life Technologies. Each promotion cannot be combined with other discounts or promotions. By placing the order, you warrant that you are not prohibited by employment, contract, or law from accepting a gift from Life Technologies. Offer void where prohibited, licensed, or restricted by federal, state, provincial, or local laws or regulation or agency/institutional policy. The following restrictions apply to specific promotions.

Products are Research Use Only. Not for use in diagnostic procedures.