Shop All Brinster's BMOC-3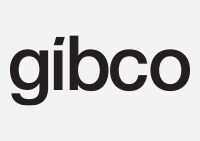 Brinster's medium for ovum culture (BMOC) is a simple chemically defined media containing bovine serum albumin (BSA) developed by Ralph Brinster for
in vitro
development of mouse oocytes. This medium is a variation of the original formulation as it does not contain antibiotics. Brinster's medium has also been used for culture of other mammalian embryos during the early stages of development.
This Brinster's medium is manufactured as follows:
| | |
| --- | --- |
| With | Without |
| • Bovine Serum Albumin | • L-Glutamine |
| • Sodium pyruvate | • HEPES |
| | • Phenol Red |
The complete
formulation
is available.
Gibco® Brinster's medium is unique from other media as it contains no amino acids or vitamins. Brinster's medium is supplemented with bovine serum albumin required for supporting oocyte maturation and the early stages of mammalian embryo development and pyruvate as an essential energy source.
Product Use
For Research Use Only: Not intended for animal or human diagnostic or therapeutic use.
cGMP Manufacturing
Gibco® Brinster's medium is manufactured at a cGMP compliant facility located in Grand Island, New York. The facility is registered with the FDA as a medical device manufacturer and is certified to ISO 13485 standards.
Brinster's medium uses a sodium bicarbonate buffer system (2.1 g/L) and therefore requires a 5-10% CO
2
environment to maintain physiological pH.