Shop All Cell Metabolic Assay Kits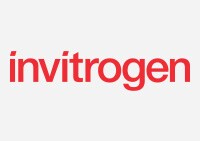 The Amplex® Red Hydrogen Peroxide/Peroxidase Assay Kit contains a sensitive, one-step assay that uses the Amplex® Red reagent (10-acetyl-3,7-dihydroxyphenoxazine) to detect hydrogen peroxide (H
2
O
2
) or peroxidase activity. The Amplex® Red reagent, in combination with horseradish peroxidase (HRP), has been used to detect H
2
O
2
released from biological samples, including cells, or generated in enzyme-coupled reactions. Furthermore, Amplex® Red reagent can be used as an ultrasensitive assay for peroxidase activity when H
2
O
2
is in excess. In the presence of peroxidase, the Amplex® Red reagent reacts with H
2
O
2
in a 1:1 stoichiometry to produce the red-fluorescent oxidation product, resorufin. Resorufin has excitation and emission maxima of approximately 571 nm and 585 nm, respectively, and because the extinction coefficient is high (58,000 ± 5,000 cm–
1
M–
1
), you can perform the assay fluorometrically or spectrophotometrically. This reaction has been used to detect as little as 10 picomoles of H
2
O
2
in a 100 µL volume or 1 x 10–5 U/mL of HRP.
Amplex® Red Hydrogen Peroxide/Peroxidase Assay Kit Specifications:
• Ex/Em of reaction product resorufin: ~571/585 nm
• Sensitive one-step assay to detect hydrogen peroxide or peroxidase in vitro
• Can detect as little as 10 picomoles of hydrogen peroxide or 10 µU/mL of horseradish peroxidase activity in a 100 µL assay volume
• Provides sufficient reagents for approximately 500 assays using reaction volumes of 100 µL per assay
• Designed for a 96-well fluorescence or absorbance microplate reader, but can be easily adapted for other volumes, for fluorimeters, and for spectrophotometersFind More Substrates for Oxidases
Review
Substrates for Oxidases, Including Amplex Red Kits—Section 10.5
in the Molecular Probes® Handbook for more information on these products.
For Research Use Only. Not for human or animal therapeutic or diagnostic use.