Shop All Magnetic Beads for Human Cell Isolation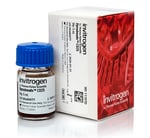 Isolate CD25+ T-cells directly from whole blood or PBMC. Dynabeads® CD25 are ideal for depleting CD25+ T-cells and for direct positive isolation for downstream molecular analysis.

• Depletion of CD25+ T-cells
• Isolation of pure and viable CD25+ T-cells for molecular applications
• No columns required

Note: For isolation of human CD4+CD25+Foxp3+ regulatory T-cells (Treg cells), please use Dynabeads® Regulatory CD4+CD25+ T Cells (Cat. no. 113-63D).

Starting samples:
Whole blood, PBMC, buffy coat.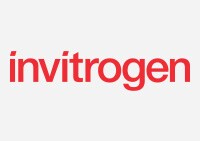 The MagniSort™ Human B cell Enrichment Kit (2nd Generation) is designed for the magnetic separation of B cells by negative selection with improved purity. It has been optimized for the isolation of human B cells from normal human peripheral blood mononuclear cells utilizing a biotinylated antibody cocktail and streptavidin-coated magnetic beads. Undesired cells are bound by antibody and then magnetic beads that, when placed in a magnetic field, leave B cells untouched and free in solution.

The MagniSort™ Human B cell Enrichment Antibody Cocktail (2nd Generation) contains the following antibodies:
Anti-Human CD2 Biotin
Anti-Human CD3 Biotin
Anti-Human CD11b Biotin
Anti-Human CD14 Biotin
Anti-Human CD16 Biotin
Anti-Human CD36 Biotin
Anti-Human CD56 Biotin
Anti-Human CD235a Biotin

Reported Application
Magnetic Cell Separation