Shop All UV-Vis & Vis Instrumentation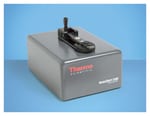 Choose this versatile, cost-effective fluorospectrometer for broad spectrum fluorescence analysis.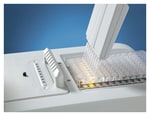 Thermo Scientific™ NanoDrop 8000 is a muti-sample micro-volume UV-Vis spectrophotometer.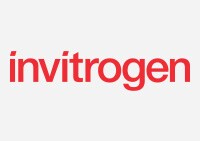 For DNA, RNA or protein samples that are 100% pure, the results obtained on the Thermo Scientific™ NanoDrop™ One
C
Microvolume UV-Vis Spectrophotometer and the Invitrogen™ Qubit™ 4 Fluorometer would be identical for samples within their dynamic ranges. However, few samples are 100% pure.
As a bundled offering, the NanoDrop One
C
Microvolume UV-Vis Spectrophotometer and the Qubit 4 Fluorometer together allow you to obtain the most complete information about the concentration and quality of your DNA, RNA or protein samples—helping to prevent costly troubleshooting downstream. While both the NanoDrop One
C
spectrophotometer and the Qubit 4 fluorometer offer accurate measurements of DNA, RNA and protein samples, each also has its unique advantages.
NanoDrop OneC Spectrophotometer
Cited in more than 30,000 publications, the NanoDrop UV-Vis microvolume spectrophotometers have fundamentally changed the way scientists evaluate nucleic acid and protein samples by minimizing the need for large sample volumes.
The next generation NanoDrop One
C
Microvolume UV-Vis Spectrophotometer utilizes innovative Thermo Scientific Acclaro™ Sample Intelligence technology that identifies contaminants, provides corrected concentration values and helps you understand the quality of your sample before you use it in downstream applications.
Qubit 4 Fluorometer
The Qubit 4 Fluorometer is a cutting-edge benchtop device that accurately measures DNA, RNA, and protein quantity, and now also RNA integrity and quality, using the highly sensitive Qubit assays.
For all Qubit assays, the concentration or quality of the target molecule in the sample is reported by a fluorescent dye that emits a signal only when bound to the target, which minimizes the effects of contaminants on the result. The easy-to-use touchscreen menus make it easy to select and run the assays you need, with results displayed in just a few seconds.
Comparison of the NanoDrop OneC spectrophotometer and Qubit 4 fluorometer
NanoDrop OneC Spectrophotometer

Qubit 4 Fluorometer

Fast and simple. Allows for direct measurement of purified samples with no dilutions required.

Overview

Sensitive and specific. Accurately measures concentration whether dsDNA, ssDNA, total RNA, microRNA or protein— even in the presence of contaminants.

UV absorbance

Technology

Fluorescence

Pipette sample onto pedestal; measure.

Workflow

Mix sample with reagents, incubate for 2–5 minutes, read.

Routine quantitation and qualification of DNA, RNA and proteins

Applications

Routine samples and with very dilute or difficult to process samples, when higher measurement sensitivity is required or when nucleic acid contaminants are suspected (e.g., DNA in RNA, dNTPs)

RNA sample quality

0.21–27,500

dsDNA quantitation range (ng/ul)

0.01–1,000

Acclaro Sample Intelligence technology identifies presence of contaminants such as protein or guanidine; provides corrected analyte concentration value.

Sample qualification (purity)

Unique fluorescent dyes enable differentiation between nucleic acid types (e.g., DNA vs. RNA) without any sample pre-treatment.

RNA IQ assay enables fast and facile detection of intact vs degraded in <5 seconds per sample

Selection of pre-programmed applications

Direct A280 quantitation with Protein Editor
A205 peptide bond absorbance
Colorimetric protein assays: Bradford, BCA, Lowry and Thermo Scientific Pierce™ 660 nm assay

Protein quantitation

Qubit assays exhibit minimal protein-to-protein variability and are resistant to most contaminants, including salts, reducing agents (e.g., DTT, b-mercaoptoethanol), DNA or amino acids, but not detergents.
1
dsDNA quantitation range for NanoDrop One
C
is 0.2 ng/µL with cuvette and 2.0 ng/µL without.
Key instrument features include:
NanoDrop OneC Microvolume UV-Vis Spectrophotometer
• Fast and easy sample evaluation of nucleic acids and proteins with "pipette, measure, clean" workflow and no sample carryover
• Modern stand-alone design with local control and high-resolution touchscreen interface, which saves bench space
• Accurate measurements up to 27,500 ng/µL (dsDNA) with extended auto-range path length technology
• No need for cuvettes or consumables needed so you can pipette directly onto pedestal sample retention system
• Pre-programmed applications designed specifically for life scientists
• Enhanced connectivity with data transfer via USB, Ethernet, Bluetooth™ and WiFi options; PC software available for data management
• Cuvette position for measuring dilute solutions and performing temperature sensitive experiments with the NanoDrop One
C
spectrophotometer
Qubit 4 Fluorometer
• Fast and highly accurate quantitation of DNA, RNA, and protein in less than three seconds per sample
• Measures intact RNA in less than 5 seconds per sample
• High levels of accuracy using only 1–20 μL of sample, even with very dilute samples
• On-board Reagent Calculator quickly generates Qubit working solution preparation instructions
• Stores results from up to 1000 samples
• Large 5.7-inch, state-of-the-art color touchscreen for easy workflow navigation
• Graphical display indicates when samples are in the extended range or out of range
• Small footprint saves space on your bench
• Exports data to a USB drive or directly to your computer via a USB cable
• Ability to personalize your Qubit fluorometer with the assays you run most, add new assays, or even create your own assays with the MyQubit software and web tool
• Language of your choice including English, French, Spanish, Italian, German, simplified Chinese, and Japanese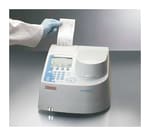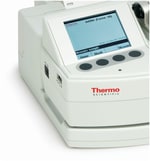 The Thermo Scientific™ NanoDrop Lite Spectrophotometer is a compact, personal UV-Vis microvolume spectrophotometer that complements the full-featured NanoDrop 2000/2000c and NanoDrop 8000 instruments.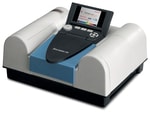 Thermo Scientific™ SPECTRONIC™ 200 is the new standard for rugged, simple-to-use visible spectrophotometers for teaching and routine applications.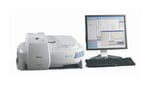 Empower your analysis and bring versatility and productivity to your lab with the new Thermo Scientific™ Evolution 201 and 220 UV-Vis systems.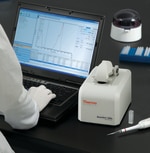 Thermo Scientific™ NanoDrop 2000 and 2000c are full-spectrum, UV-Vis spectrophotometers used to quantify and assess purity of DNA, RNA, Protein and more.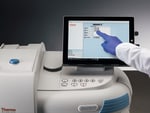 The Thermo Scientific™ Evolution 260 spectrophotometer offers reliable, high-quality performance and enhanced customer usability.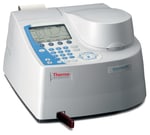 The Thermo Scientific™ Evolution 60S UV-Visible spectrophotometer offers exceptional performance and flexibility for routine to research applications.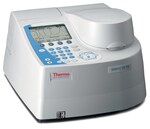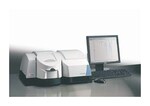 The Thermo Scientific™ Evolution 300 is ideal for life science, pharmaceutical and QA/QC applications. A wide selection of accessories and a low cost of ownership make it a versatile and affordable addition to the lab.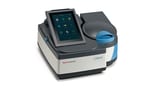 Perform automated measurements of nucleic acids, proteins and cell cultures with the Thermo Scientific™ BioMate™ 160 UV-Vis spectrophotometer.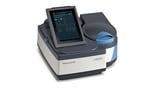 Perform UV-Vis measurements with a double beam with a reference cell position with the Thermo Scientific GENESYS 180 UV-Vis spectrophotometer.