Shop All Radiation Spectrometers and Isotope Identifiers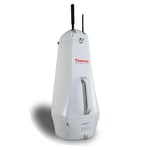 Detect and identify radiation on location or from miles away with the highly-sensitive Thermo Scientific™ RadHalo™ RDP and FM Spectroscopic Area Monitors. RadHalo rapid deployment probes (RDP) and fixed monitors (FM) deliver high precision gamma and neutron radiation measurements and real-time data collection across a wide range of environments and radiation dose rate levels. For nuclear power and associated emergency response personnel, the RadHalo instruments' remote monitoring and turn-key data reachback telemetry capabilities eliminate the need to place personnel in risky environments.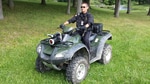 Whether you are evaluating water or soil sample or searching for materials that could make a dirty bomb, it's critical to know the exact isotope of the radioactive material in order to assess the potential threat and quickly initiate a plan of action. The Thermo Scientific™ RIIDEye™ X and RIIDEye M Handheld Radioisotope Identifiers, with patented Quadratic Compression Conversion (QCC) technology, are well suited to support users from homeland security operations to contamination monitoring and remediation, with the industry's fastest, most accurate and easy to use RIID.